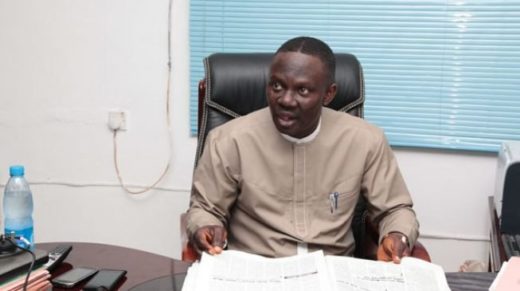 The Peoples Democratic Party (PDP) has condemned moves by the Police to arrest Mr Kassim Afegbua, Media Adviser to former military President, Ibrahim Babangida, over a statement issued on Sunday.
The party made the condemnation in a statement by its Publicity Secretary, Mr Kola Ologbondiyan, on Tuesday in Abuja.
Afegbua had in the state on behalf of Babangida stressed the need for Nigerians to cooperate with Buhari to complete his term of office on May 29, 2019.
The statement which was later denied by Babangida, also stated the need to collectively prepare the way for new generation leaders to assume the mantle of leadership of the country.
But, the Inspector-General of Police, Ibrahim Idris, has reportedly declared Afegbua wanted over the statement.
The PDP cautioned the police and other security agencies not to allow them to be used as instruments of persecution against Nigerians perceived to be unsupportive of re-election bid of Buhari.
It described the reported arrest moves as a ploy to set the table for a "vicious muzzling of constitutionally-guaranteed free speech and right to opinion of citizens in the country.
READ: Afegbua slams N1 billion suit on Police for declaring him wanted
It said that the recent events, including unwarranted harassment of perceived opponents of the All Progressives Congress (APC) and opposition members were indications that APC was jittery ahead of 2019 general elections.
The party said that the trend was a dangerous threat to the nation's democracy.
"We now have a terrifying situation where people are harassed for daring to aspire for certain elective offices or even express opinion regarding governance in the country.
"Nigerians and the international community have seen that almost all those who have openly expressed or perceived to be nursing ambition for certain offices, including presidency, are now facing one trumped-up charge or another.
"This is ostensibly meant to cow and discredit them,'' it said.
It stated that no amount of threats, intimidation and persecution with state apparatus of power could subjugate or make Nigerians change their determined resolve to vote out APC and its candidates in 2019.

Load more