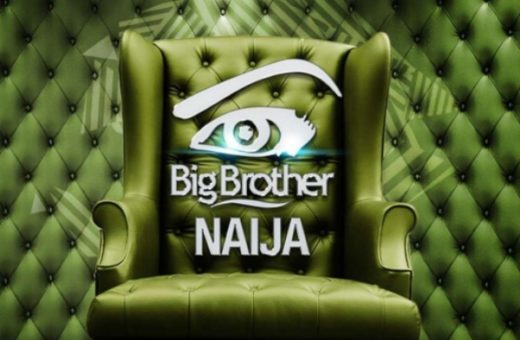 Some Nigerians have condemned the Big Brother Naija (BBN) show saying it is a profitable show, but a cause for alarm.
The third season tagged "Double Wahala," commenced some weeks ago with 20 contestants competing for a N45 million prize and a brand new SUV.
Some of the viewers of the programme told the News Agency of Nigeria (NAN) that the show was "an insult to their intelligence as it promotes immorality among contestants."
They condemned how the housemates were kissing each other as if they had been legitimately being married.
Mrs Olabisi Afolabi, a mother of two teenagers said, "BBNaija becomes addictive when one indulges in watching it.
"I always engage my children in productive activities while the show is on.
"My children are under eighteen. They should not be exposed to anything that is pornographic in nature."
For Abimbola Coker, BBNaija shows should be censored by government approved regulatory agencies to remove all obscene portions before transmitting it for public consumption.
"Obscenity and nudity become rampant in the show and such should not be encouraged in our society."
According to Samson Ogunsunlade, "BBN has shaped the perspectives of youths to glamorize or embrace unethical and immoral scenes as if it is a convention.
"It is an avenue to make fast money without meritorious cause and a perverse drama costumed with the facade called 'entertainment'."
Some viewers said that the organisers of the show should improve on its organisation to make it more educative because many teenagers were watching either legally or illegally.
"A balance should be created between fun and depth."
They, while comparing the 2018 show with the 2017 edition with the theme " See Gobe", said that the 2018 show had not been entertaining enough.
This is the second week the show kicked off and many Nigerians had said that it was not entertaining enough.
Cassandra Smith, a banker, said that the housemates were not serious and it appeared that they were more interested in catching some fun in the house than winning the whopping prize money of N45 million.
She said they looked unambitious and were attending to issues nonchalantly referring to when the housemates lost their wager in their first week in the house.
"The housemates are not serious, they are there to entertain us, and they are not doing anything serious that compared to the housemates from the 2017 edition.
"They should be made to sit up and entertain the viewers because that is the essence of the show," she said.
Also, Hope Samson, an Accounting student of University of Lagos said that Biggy's voice which was one of the endearing factors to the show was not audible enough.
Samson said that Biggy's voice was a brand on its own and wondered why such loud and baritone voice would be changed this year to such that was not audible enough.
"Biggy's voice should be as clear and audible as that of 2017 because we see that voice as an attraction to watch the show,'' she said.
Mr Alao Lawal said that the scrolling pad on the television screen was not clear enough for viewers to read comments.
" To me, the show has been interesting, mostly at night during their daily task but the information pad on the screen has very tiny characters which make it difficult to read through except one moves closer to the television screen.
"I expect that this should be improved on," he said.
Elizabeth Afolabi, a staff member with a courier service said that the show had been boring as only a handful of the housemates had been entertaining so far.
Afolabi advised Biggy to work on them so that they would be themselves and stop being pretentious.
" In my own opinion, I am always finding the show boring each time I watch it because I feel the housemates are still pretending to be what they are not.
" Biggy should think of more tasking activities that will force them to bring out their true persons," she said.
Mr John Ayilara said that the show should inculcate educative activities and minimise obscene scenes which could influence children negatively.
" I see no sense in watching something that will not influence me positively and my children will not be able to come and join me to watch.
"Indecent scenes should be avoided so that when children switch on the television set on their own, they should not be welcomed with immoral acts, " he said.

Load more