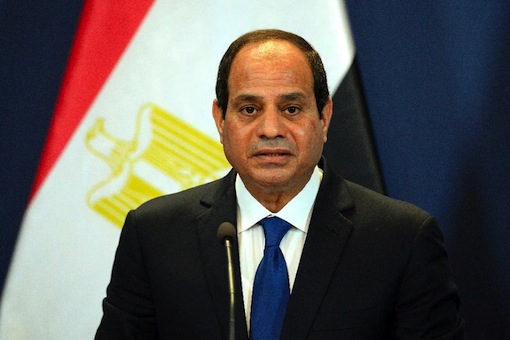 Moussa Mostafa, a little-known Egyptian politician and a staunch supporter of President Abdel-Fattah al-Sissi, has said his bid to challenge the former general in presidential elections is not a face saver.
In January, Mostafa, the head of the small al-Ghad Party, filed a last-minute bid for the March vote, making him the sole challenger to al-Sissi after a string of presidential hopefuls quit or were barred from running.
Detractors have alleged that Mostafa's bid is aimed at sparing al-Sissi's government the embarrassment of a single-candidate election, an allegation Mostafa denies.
"Our candidacy is not a sham," said Mostafa whose party is not represented in parliament.
"Yes, my party has no parliamentary representation, but with its members whose number reaches 45,000 across Egypt, it is still better than other parties represented in the house," he told dpa.
"Al-Sissi himself has no political party in the parliament or outside it and he has the support of the majority of lawmakers."

Load more