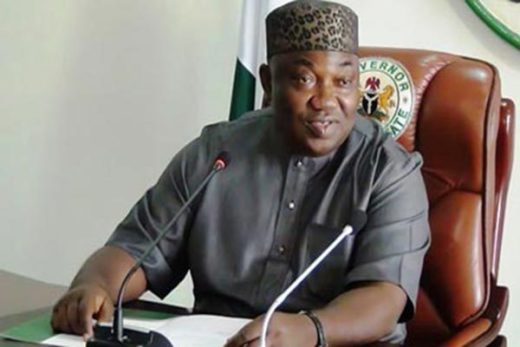 Gov. Ifeanyi Ugwuanyi of Enugu State on Wednesday donated 22 patrol vehicles with modern communication gadgets to the Police Command in the state for effective surveillance.
Ugwuanyi, who handed the vehicles over to the Commissioner of Police, Mr Danmallam Mohammed, said the gesture was part of his resolve to secure all parts of the state.
The governor said that his administration was appreciative of the cordial relationship between the state government and security agencies in the state.
"We declared our resolve to give utmost attention to the security of lives and property in all corners of the state from the inception of this administration.
"We have continued to demonstrate this commitment through the excellent relationship with the police and other security agencies in the state," he said.
Ugwuanyi said it was gratifying that the resolve had paid off, culminating in the current status of the state as one of the most secure in the country.
The governor thanked the Inspector General of Police for what his officers were doing in the state, adding that such gesture by the state government would be carried out from time to time.
Earlier, Mohammed said it had become imperative for other states in the country to study the Enugu security model and replicate it in their areas.
"Enugu State has become an excellent centre for peace and conflict resolution. Other states should come and learn from them," he said.
Mohammed said that the police would continue to provide adequate security in all corners of the state to ensure that it maintained its rating.
"The main purpose of governance is for security of lives and property. This is being witnessed by deliberate actions of the state government and police to checkmate the activities of criminals.
"We have got tremendous support from the state government," he said.
Mohammed said that the state would continue to make progress in the area of security.
The state had in 2015 donated 18 patrol vehicles to the police command.

Load more