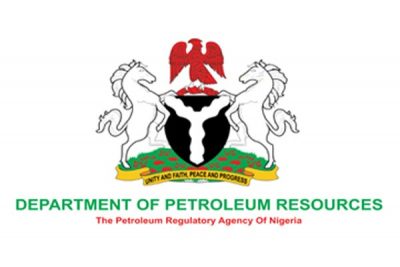 Some residents of Sango-Ota near Abeokuta, Ogun, have commended the Department of Petroleum Resources (DPR) for ensuring that officials of various filling stations sell petrol at the government approved price of N145 per litre in the state.
They told the News Agency of Nigeria (NAN) in separate interviews on Wednesday that the action was "timely'' because many marketers were yet to revert to the official price.
They expressed satisfaction at the level of monitoring and surveillance carried out by the officials of the DPR in the area.
Mr Emmanuel Adejare alleged that a filling station that had been selling the product for N180 per litre was forced to revert back to the official price by the DPR.
"This particular filling station is notorious for selling for selling above the approved price per litre.
"We are very happy that the DPR has chosen to visit that station contrary to the thinking of the owners.
"We urge them to do more of such,'' he said.
According to Mrs Sharon Ijeoma, but for the DPR's intervention and daily monitoring, we will still be buying at petrol at exorbitant prices.
They, however, pleaded with the Federal Government to find a lasting solution to the perennial fuel scarcity, and urged the DPR to enforce the law.
Reacting, Mrs Muinat Bello-Zagi, the Operations Controller, DPR Ogun, said the department was committed to ensuring that quality and right quantity of fuel were sold to the public.
Bello-Zagi, who spoke with NAN while on a routine monitoring and surveillance, said that the department would continue to protect the rights of Nigerians from greedy marketers.
She disclosed that during the exercise no fewer than three stations were sealed while others were sanctioned for offences ranging from under dispensing, hoarding to overpricing.
"We got calls from members of the public to visit this community that some marketers were still selling above the official pump price.
"We caught some in the act while others reverted before we got there.
"We have given out cell phone numbers to members of the community to reach out to us when and if these marketers try to change the price.
"As we speak, our other team is in the Yewa axis of the state for monitoring and surveillance.
"We will continue to do our daily routine to ensure that citizens get quality, quantity and value for their money,'' she added.
She urged the public to continue to supply them with information that would ease their jobs.

Load more