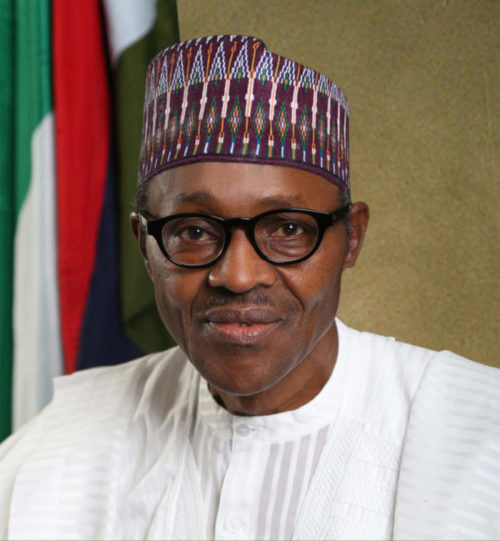 A group, Christians and Muslims For Peace, Progressive Change and Unity Initiative, (CMPPCUI), has urged Nigerians to support President Muhammadu Buhari in his effort to move the country forward.
The Association's National President, Amb. Blessing Sunday, made the call on Wednesday while speaking with newsmen in Mararaba, Karu Local Government Area of Nasarawa State.
"We are calling on Nigerians to support President Buhari beyond 2019 that is why we are saying 4 plus 4 to Baba Buhari to enable him continue with the good work he has been doing in the interest of development.
"This NGO was formed in order to preach peace, unity among Nigerians and to let people know that peace is priceless and non-negotiable.
"Peace is the necessary requirement for the development of any nation.
"We are commending APC-led government of President Buhari and Gov. Al-makura administration for embarking on projects that have direct bearing on the lives of the people of the state and we called for its sustenance.
"We wish Mr President good health, more strength, greater wisdom and many more years of fruitful service to our fatherland and humanity.
"Above all, we wish him God's protection, guidance, and I urge Nigerians to emulate his leadership quality," she said.
She said that President Buhari deserved second term considering his achievements in the area of security, corruption, agriculture, youths and women empowerment among others.
She stressed that all Nigerian leaders needed for greater success was continued prayers and support from well-meaning citizens.
"Sustained prayers by the adherents of the two major religions in the country will definitely assist the president, other elected and appointed leaders to overcome both economic and security challenges hindering the growth and speedy development of the country," she said.
The national president also urged the people of the state and Nigerians to respect constituted authorities, shun all social vices and live in peace with one another irrespective of ethnic, religious and political affiliations.
She restated the commitment of the association to the promotion of peace and other programmes aimed at improving the living condition of Nigerians.

Load more