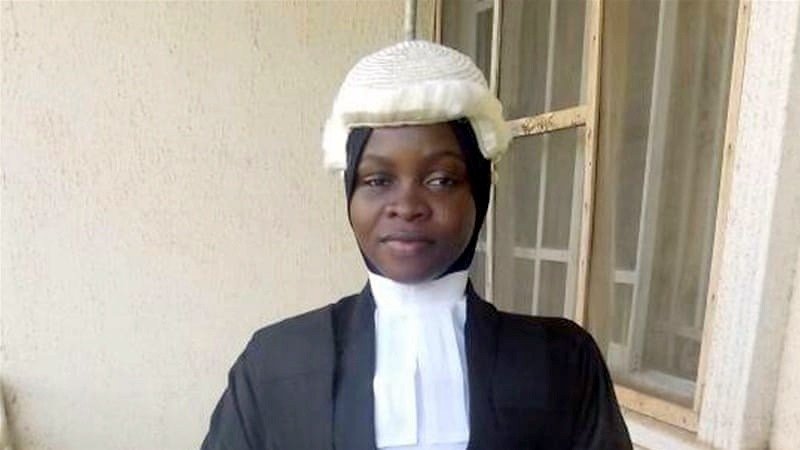 A coalition of Muslim Organisations in Nigeria on Tuesday called on the National Assembly to hold a public hearing on the Hijab controversy between the body of Benchers, The Nigerian Law School and Miss Firdausi Amasa as soon as possible.
The coalition under the auspices of the Nigerian Supreme Council for Islamic Affairs (NSCIA) made the call in a communique signed by Malam Isa Okonkwo, in Abuja.
The communique was issued by the coalition as a reaction to the last minute postponement of the public hearing of the Joint Committee on Justice and Judiciary of the House of Representatives on the Hijab controversy.
Okonkwo also appealed to the Joint Committee of NASS, as representatives of the people to in the spirit of equity, fairness and justice, ensure level playing ground to all stakeholders involved in the issue.
He said that the coalition was disappointed over the last minute postponement of the public hearing on Monday, Feb. 5, just a day to the event that was scheduled over a month earlier.
Okonkwo said that the inconveniences caused by the sudden change of schedule that many stakeholders from across Nigeria had to bear are unimaginable.
He also said that the coalition was dismayed that the Joint committee did not deem it fit to contact stakeholders who had submitted memoranda to the Committee prior to the public announcement of the postponement as published in the Punch newspaper of Monday, Feb. 5, 2018.
"Of particular importance is Sister Firdausi Amasa, the victim and subject of the controversy, who had earlier received an invitation letter from the Joint Committee.
"The coalition rejects in its totality the reason advanced by the Joint Committee for the postponement.
"The excuse, therefore, rubbishes the deadline earlier given by the Joint Committee and proves that some stakeholders are above its rules and are, therefore, more important than others.
"Hence they are identified as 'critical stakeholders. We believe we are all equal stakeholders because equality before the law is one of the critical elements of the rule of law."
Okonkwo said that Muslims are not unaware of the efforts by some stakeholders to frustrate the cause of justice and, therefore, are determined not to rest until their right is recognised and guaranteed.
He, therefore, called on all Muslims and other stakeholders to remain calm and await further directives on the matter.
The Muslim Coalition is made up of Women in Da'wah, Coalition of Muslim Women Organisations, Abuja Muslim Forum, FCT League of Imams, Association of Muslim Professionals, Justice for Fidaus Advocacy Group, Harakatul Islaami, Ilorin and Kwara Muslim Youths.
Others are the Criterion, Al-Mu'minaat, Women 'Ulamaa' of Zamfara, Ansar-Ud-Deen Society of Nigeria, Organisation of Tadhamunul Muslimeen, I-World-Connect Media, Pious Muslim Women Organisation and Islamic Family Foundation.

Load more