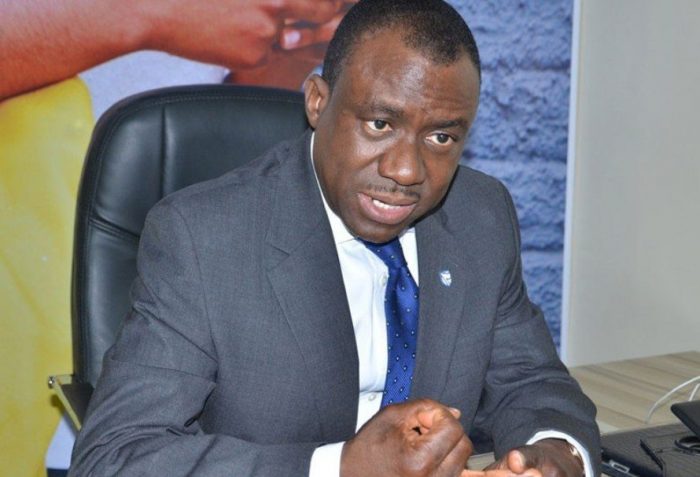 The Bankers' Committee says it has agreed to support Federal Government's plan to conduct a focus-lab on three selected areas of the economy to accelerate investment and boost job creation.
The Managing Director of StambicIBTC, Mr Demola Sogunle, disclosed this on Tuesday while briefing newsmen on the outcome of the Bankers' Committee meeting in Lagos.
Sogunle said that the selected areas of the economy for the focus-lab include Agriculture and Transport, Power and Gas as well as Manufacturing and processing as part of the areas listed in the Economic Recovery and Growth Plan (ERGP).
He said that the banks would try as much as possible to ensure they were embedded at the pre-lab, main-lab and post-lab stages of the programme.
According to him, it will help the Bankers' Committee to actively participate in the programme as it will lead to job creation and additional investment for the nation.
He noted that the issue of repatriation of all export proceeds back into the country was also discussed at the meeting.
Also speaking, the Managing Director of CitiBank, Nigeria, Mr Akinsowo Dawodu said that the Bankers' Committee had agreed that customers and corporate clients yet to repatriate all arrears on export proceeds would henceforth face stiff sanctions.
Dawodu said that the 90 days moratorium grace period for customers or corporate clients to comply with the directive had lapsed.
He said that the Central Bank of Nigeria (CBN) had in Oct. 2017, issued a circular clarifying the sanctions to be imposed on defaulters.
He said that the committee also agreed that the CBN had the right to ban defaulters from the forex exchange window as well as deny them access to banking transactions in the country.
Earlier, Mrs Hamda Ambar, the Managing Director, FSDH Merchant Bank, said that there was an agreement on measures that would allow palliatives to enjoy the growth recorded in the economy.
Ambar said all banks were expected to sell foreign exchange at N360 to dollar to customers who needed it for Business Travel Allowance and Personal Travel Allowance as well as medical bills and school fees.
According to her, this will ensure uniformity among banks as they are not allowed to charge commission or any other fees as is being collected by some.
On the review of the economy, the Director, Banking Supervision, Mr Ahmed Abdullahi said the nation had enjoyed low risk and also confidence, occasioned by the accumulation in the foreign exchange reserves.
Abdullahi said that the nation's foreign reserves stood at N42 billion.
He added that while the inflation rate had consistently dropped, the Gross Domestic Product (GDP) rate would improve this year.
He said already, the International Momentary Fund (IMF) and World Bank had projected growth rate of 2.1per cent and 2.5 percent respectively for Nigeria despite that CBN was yet to come out with its own rate.

Load more