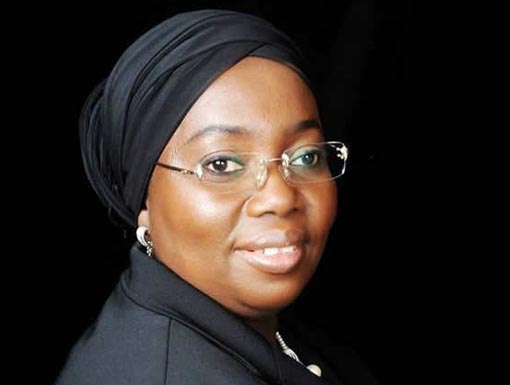 The Lagos State Government says its regularisation directive to trespassers on the Lagos State University (LASU) land is not to increase their hardship.
The Deputy Governor, Dr Idiat Adebule, said this at a stakeholders meeting held in LASU on Tuesday.
She said the directive was simply to ensure that due process is followed.
Some 682 hectares of land belonging to LASU is affected in the matter.
The News Agency of Nigeria reports that Gov. Akinwunmi Ambode had on Dec. 17 approved the regularisation for all encroached LASU landed properties.
Ambode said the regularisation was to enable the trespassers have legal documents to the properties and become tenants to the university.
Adebule said the Gov. Ambode-led administration had no intention to demolish the structures on the encroached land.
This, she said, is because it places top priority on the interest of the masses that elected the governor into office.
She said it was unfortunate that innocent landlords were deceived by land speculators popularly called 'omo onile' to encroach on the land belonging to the University.
"Remember you voted us into power and we are to represent your interest.
"Our government will not do anything that will bring hardship to any member of the public, but will go for an amicable resolution that will promote peace and harmony, " she said.
Adebule urged the affected trespassers to cooperate with the government by paying the charges and following the due process outlined for them to acquire the necessary documents.
Speaking on behalf of the stakeholders, traditional ruler of Igbo-Elerin, Chief Taofeek Aina, urged the Lagos State Government to reduce the fees and allow them pay directly to government and not LASU.
"As we all know that fingers are not equal and the country is currently passing through a lot of economic challenges, we don't want our suffering to be further aggravated.
"The government promised to alleviate our suffering, therefore we want this to be reconsidered.
"On the issue of being tenants, we want to be under the government and not LASU.
"Also, we don't want to be charged based on the structures on the acquired land but based on the parcels of land acquired," he said.
Prof. Olanrewaju Fagbohun, Vice-Chancellor, LASU, said the rescheduled meeting of the stakeholders was due to poor attendance at the previous one.
He said there was the need to proffer amicable solution to the problem on ground.
Fagbohun said the beauty of democracy was for everyone to be given the freedom to express his or her own opinion on every matter, and the meeting was the best avenue for such.
The Special Adviser to governor Ambode on Education, Mr Obafela Bank-Olemoh, said the Gov. Ambode-led administration was noted for all-inclusive governance.
Bank-Olemoh said the government considers every stakeholder to be very important in major decision-making that affects peace and stability.
He said the LASU land issue was not an exemption.

Load more