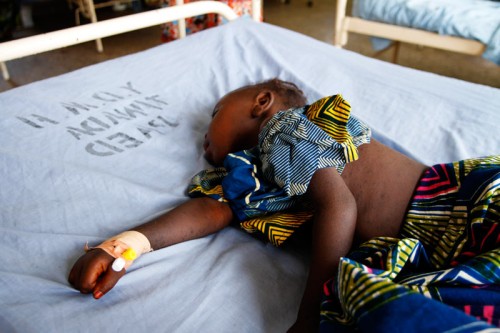 The Kogi Government says it will commence the national immunisation for children from nine months to five years against measles and other childhood diseases from March 1 to 13.
The State Health Educator, Acheku Yusuf, disclosed this during an advocacy visit to the state Commissioner for Education, Science and Technology, Mrs Rosemary Osikoya, on Wednesday in Lokoja.
According to Yusuf, the visit is to seek for partnership from the ministry as part of advocacy to create awareness in getting school pupils immunised.
"Measles is a very dangerous disease; it can spread from one person to another.
"The disease affects mostly children who are under five years of age and can lead to death.
"The vaccination will start from March 1 to 13, for children from nine months to five years at health facilities, schools or any vaccination post nearest to you.
"The measles vaccine is free, safe and saves lives," Yusuf said.
Mrs Florence Olusanya, Consultant for UNICEF on measles campaign, said they were visiting schools for measles vaccination, hence the need to collaborate with the ministry.
"We want parents and their children to be adequately sensitised so that they can bring out their children for the measles vaccination which is a killer disease," Olusanya said.
Responding, the commissioner commended the team for the visit and urged them to officially write the ministry about the upcoming measles vaccination programme for proper support.
According to Osikoya, beside vaccination, "we should also work for prevention by constructing borehole in public schools and also make washing hand devices available to ensure that children are safe and well protected.
"Our schools should become safe so that the health of our children can be guaranteed, especially in the vulnerable communities.
"We want UNICEF to leverage on this to make sure that our children stay alive and healthy.
"We can also get all stakeholders in education involved so that our children can have access to water and toilet facilities".
The commissioner however restated the need for the team to formalise all the schedules of the programme with the ministry for proper arrangements.

Load more