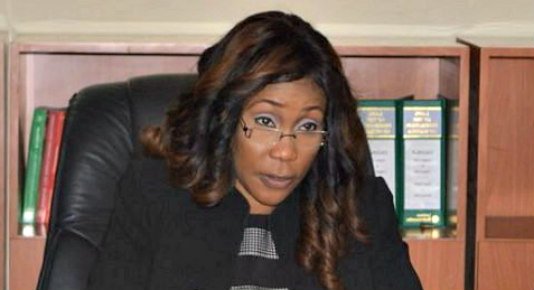 The National Agency for the Prohibition of Trafficking in Persons (NAPTIP) has restated its engagement of witch doctors to improve prosecution cases of human trafficking in the country.
The NAPTIP Head, Press and Public Relations, Mr Josiah Emerole, said in a statement in Abuja that the agency is engaging "native doctors" as ambassadors in the fight against human trafficking.
The Director-General of NAPTIP, Ms Julie Okah-Donli, at a symposium in Abuja announced that the agency had engaged some local witch doctors in Benin, Edo, as ambassadors to fight human trafficking in the country.
"What the Director-General said on Monday was that as part of the agency's efforts to improve prosecution of trafficking cases in Nigeria, the agency is engaging with all strata of society to understand their roles in the fight against human trafficking.
"Bearing in mind that the use of Voodoo and administration of oaths on victims is one of the control mechanisms used by human traffickers on their victims, which makes it difficult for victims to open up and assist the Agency in investigation," he said.
The spokesperson explained that NAPTIP took its sensitisation campaign to the Ayelala Shrines in Edo, where these oaths of secrecy were administered on the victims.
He said the priests in those shrines were made to understand the implication of the oaths they administer on the victims and most of them have pledged not to work with the human traffickers any longer and have gone as far as assisting the victims renounce the oaths.
According to him, the issue of oath taking has been a fundamental challenge faced by NAPTIP over the years, especially as regards victims' testimony, as the victims believe the oaths would kill or harm them if they cooperate with the agency in the course of our investigations.
"The Agency therefore saw the need to tackle the problem which was aimed at encouraging the victims to give their testimonies, without which NAPTIP cannot successfully prosecute the traffickers
"The agency had in the past arrested and prosecuted some of these priests for their roles in human trafficking, and therefore could not have employed them in fighting human trafficking.
"However, we realised that sensitising them will be of more benefit in the fight against human trafficking and in line with NAPTIP's prevention strategy," he added.

Load more