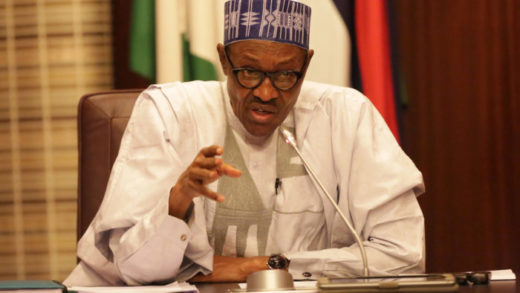 President Muhammadu Buhari on Wednesday called on African leaders to exploit the potentials of sports to create job and promote peaceful coexistence.
Buhari, represented by Solomon Dalung, Minister of Sports and Youth Development, stated this at the opening ceremony of the United World Wresting African Championships in Port Harcourt.
He said that sports could also promote well-being of a nation.
"African youths must believe in themselves and exploit the great potentials of the continent, and work hard to make the continent great," he said.
The President urged the athletes representing Nigeria to do their best and bring laurel to the nation.
""You must showcase the talents you possess because it is from this competition that athletes for the 2020 Olympics will emerge; so, this is a battle of your destiny," he added.
Buhari said the the participation of over 45 countries in the wrestling tournament implied that it was a successful occasion.
He commended the Rivers government for putting in place a sporting edifice of international standard.
Gov Nyesom Wike of Rivers, in his welcome address, said that the hosting of the championships, Port Harcourt 2018, would foster regional unity.
He said that the event would also provide platform for highly talented national wrestlers to prove themselves.
"With this event, the state is capable canvassing unity and friendship in Africa, because Port Harcourt is a dynamic, vibrant and beautiful city for hosting national and international events.
"Rivers has the capacity to host more sporting activities with the facilities on the ground in the state," he said.
The governor thanked the United World Wrestling and Nigeria Wrestling Federation for choosing Rivers to host the event.

Load more