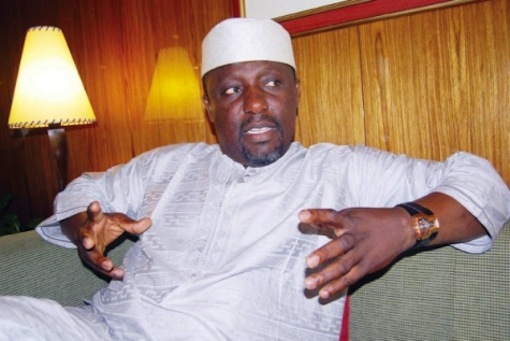 Mixed reactions have trailed Gov. Rochas Okorocha's creation of new institutions of higher learning in Imo as some say it will amount to a waste of resources and others welcomed the idea.
Some of the respondents said in interviews with the News Agency of Nigeria in Owerri on Thursday that the idea was not well thought out.
A post-graduate student of Imo State University, Mr Ekerete Nyoyoko, said the governor should have focused on improving the quality of existing institutions in the state.
Nyotoko described the relocation of the faculties of Agriculture and Engineering to Onuimo, Aboh Mbaise and Ngor-Okpala as a "ridiculous plan".
"Changing the name from faculty to university and changing its location does not make a faculty a university," he said.
Nyotoko urged the National Universities Commission to intervene and stop the "haphazard" creation of new universities without following due process.
A welder, Mr Charles Osuagwu, who passed out from Ahiara Technical College faulted the governor's plan to upgrade the school to a polytechnic.
Osuagwu said the governor should have created more technical colleges in the state to encourage skill acquisition for the youth.
He said technical colleges were fast going extinct and stressed that those still open should be upgraded with modern equipment and revised curriculum to enable them to produce craftsmen.
Mrs Chinyere Anyanwu, a teacher, said that although Nigeria had exited economic recession, Imo was still struggling from the effects of the situation.
Anyanwu said that the state government should have focused on improving the quality of lives of public servants before starting new projects.
"Our governor should ensure our full salaries are paid promptly to save us from the hardship we have become used to.
"Things are bad enough for those of us who live in Owerri, those working in those relocated faculties will have to commute daily to those areas and it will greatly reduce their income.
"Before these colleges of education and polytechnics take off fully, his tenure will expire and it will become another abandoned project.
"He should focus on improving the facilities at Imo State University and Imo State Polytechnic to enable them to get full accreditation," she said.
Another teacher, Mr Justus Okoroafor, said new tertiary institutions would not solve the problem of the falling standard of education in the state.
Okoroafor called for more focus on improving the quality of the government's attempt at providing free education for the people.
He said the governor should have paid more attention to elevating the standard of education in public schools than establishing new institutions.
Okorafor said the provision of free books for students in public primary and secondary schools and ensuring retraining of their teachers would also help them.
However, a member of All Progressives Congress (APC) in Imo, Dr Kennedy Nzebunwa, said the new institutions would reflect positively on the state if properly established.
Nzebunwa said since the state was known for academic excellence, creating more tertiary institutions would help to sustain the academic record of the state.
"The biggest industry we have in Imo is education and today, the free education policy of Gov. Okorocha has raised the school intake to over 99 per cent.
''We need more tertiary institutions to accommodate more people," Nzebunwa said.
Also speaking, a retired headmistress and a woman leader of APC in Obowo Local Government Area, Mrs Geraldine Nlemedim, said the plans for new tertiary institutions would fast-track development and create new jobs.
Nlemedim said one of the ways to attract development was through the establishment of tertiary institutions, adding that when the plan was completed, the rate of development would soar.
She commended the governor for siting the new institutions in rural areas, adding that it will encourage youths in such areas to become more serious with their education.
Okorocha on Tuesday announced the establishment of six new tertiary institutions in the state.
The new institutions are University of Engineering, Onuimo, University of Agriculture, Aboh Mbaise, Ihitte Uboma College of Education and Ehime Polytechnic.
He also upgraded the National High School Aroundizogu to a college of education and Ahiara Technical College to a polytechnic.

Load more