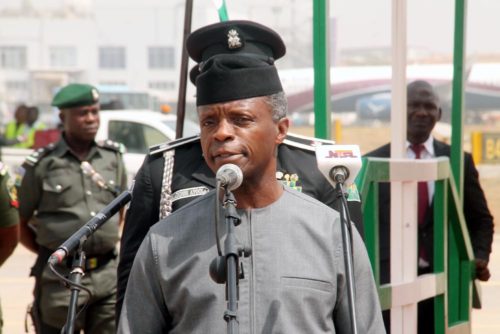 Nigeria's Vice President, Professor Yemi Osinbajo on Thursday said state police is the solution to solving the nation's increasing security challenges.
Speaking at the National Assembly's Security Summit, saying that embracing state police would help to beef up security in the country.
Osinbajo said the state policing system was the way to go as a centralised police system would not solve the nation's security challenges currently being witnessed.
The vice president also called for the strengthening of the police force by increasing the workforce, as well as adequate funding of the police force.
Osinbajo debunked allegations that President Muhammadu Buhari was ignoring the killings by herdsmen because he is Fulani, saying that the president was very much concerned about the Benue killings.
He further warned Nigerians not to allow the conflict between herdsmen and farmers assume ethnic and religious dimensions.

Load more