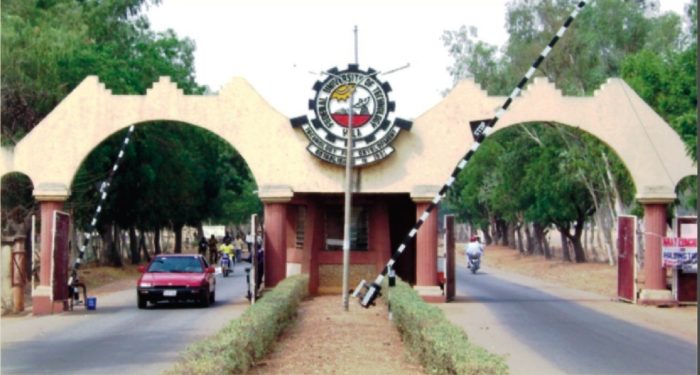 The Students of Modibbo Adama University of Technology (MAUTECH), Yola, have called for the speedy reopening of the university which was closed indefinitely following a riot.
The university senate closed the institution indefinitely on Monday following a riot caused by the alleged posting of blasphemous statement against Prophet Muhammad (PBUH) on the WhatsApp group of Chemical Engineering students by a student.
A statement signed by the university's Student Union Government (SUG) President, Haliru Amos, and the Zone C Coordinator of National Association of Nigerian Students (NANS), Usman Umar, condemned the incident and called for tolerance.
"We urged the management and relevant stakeholders to, as a matter of urgency, facilitate the speedy reopening of the university.
"We sincerely condemn the recent happenings in MAUTECH which led to the closure of the university and call on our students to respect each other's faith and beliefs.
The statement appreciated the role played by the university's management and security agencies in handling the crisis.
"We respectively commend His Excellency, the Executive Governor of Adamawa State, for urgently taking up the matter as a 'State Issue'."
Meanwhile, the university authority has set up a 10-man committee under the chairmanship of Prof. Bashir Aliyu to investigate the riot.
Members of the committee include Prof. Justice Onu; Prof. Jafaru Ali; Prof. Aisha Mubi; Dr Iliyasu Thuku; Dr Ezra Enock; Dr Ibrahim Bakari; Dr Magaret Nadro; Mr Gambo Matudi and Mr Hamman Aminu.
The committee which has four weeks to submit its report is to investigate the causes of the conflict, identify major dramatis personae, cost of damages to university and recommend disciplinary action and measures to curtail future occurrence.

Load more