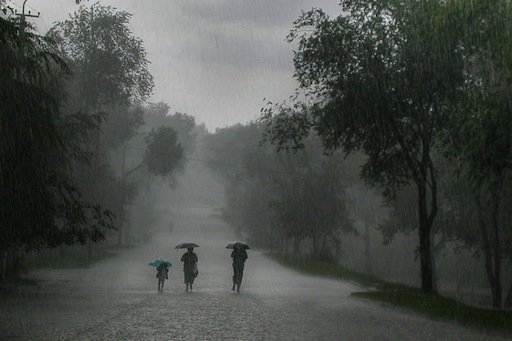 Residents of Okitipupa Local Government Area, in Ondo State, on Wednesday witnessed the first rain of the year.
The rain which began at about 6:28 p.m. fell for more 30 minutes in Okitipupa town.
The rain also fell in Ikoya, Ode-Aye, Ilutitun, Iju-Odo, Igbotako, Igbodigo, Idepe, Ayeka, and Erinje, all in the council area.
Okitipupa is a coastal area of Ondo State and is noted for fish and crop farming.
Some of the residents said that the rain was a great relief from the prevailing scorching heat.
They also said that it was a sign of bountiful harvest for farmers this year.
Mrs Cecilia Bagbe, and Mr Bukola Bodinrin, who are residents of Okititupa, said that they were happy because they slept without the scorching heat.
They said that the cool weather saved them the cost of buying petrol to power their generators.
Mr Kunle Fashina, a farmer, said that farmers had prepared their lands for farming, "but we cannot produce rain ourselves, so the coming of rain is a blessing.
"We hope the rain will continue to enable us to plant our seeds early," Fashina said.
Mrs Bosede Akinjo, a fish trader, noted that the rain if it continued, would increase fishes in the ocean that would lead to a bumper harvest.
"Since the beginning of the dry season, fish had been costly, and this has affected our businesses; but now that the rain is here, our business will flourish again," Akinjo said.

Load more