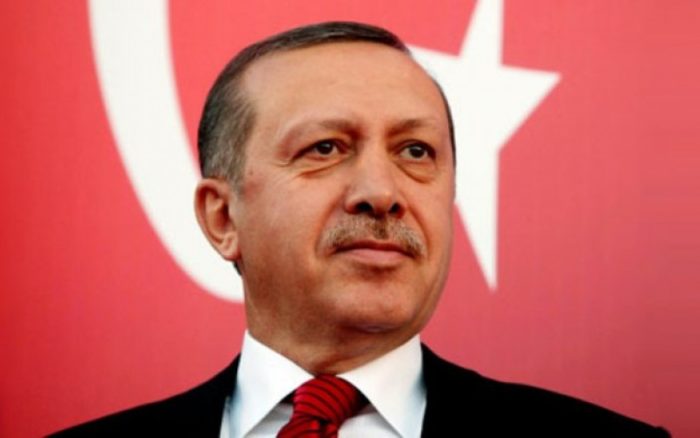 Russian President Vladimir Putin and Turkish President Tayyip Erdogan have agreed to strengthen coordination between the two countries' military and security services in Syria in the fight against terrorism, the Kremlin said on Thursday.
According to the statement issued by the Kremlin, Putin and Erdogan, during a telephone conversation, discussed the prospects for new contacts between Russia, Turkey and Iran on Syria.
Kremlin spokesman Dmitry Peskov said that a possible summit meeting between the leaders of the three countries was discussed, but no date had been agreed upon, RIA news agency reported.
Turkish state-run Anadolu news agency also reported that following the conversation, "Turkey, Russia and Iran will hold a summit in Istanbul soon.
"The phone call focused on the Syrian regions of Afrin and Idlib.''
The last time such meeting took place in Sochi, Russia, in November.
Turkey is engaged in an ongoing military offensive in Afrin against Kurdish militants.
In Idlib, the last province under control of Syrian rebel forces, heavy fighting has been going on in recent days between opposition fighters and the Syrian government forces.
A Russian warplane was shot down near Idlib, an area dominated by Islamist factions, including militants linked to al-Qaeda, leading to a further escalation.
The three nations are the guarantors of the Astana process, a forum for holding talks on ceasefires in Syria based in the Kazakh capitals.

Load more