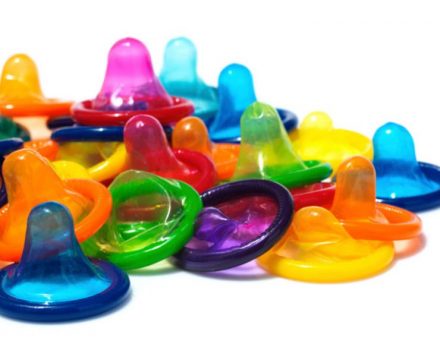 An NGO, AIDS Healthcare Foundation (AHF), says it will distribute 300,000 condoms and carry out test on 43,000 people on HIV to commemorate the 2018 World Condom Day.
Mr Steve Aborisade, the Advocacy and Marketing Manager, (AHF) Nigeria, made this known in a statement in Abuja on Thursday.
Aborisade said that the activities which would hold in six states, were to commemorate the 2018 World Condom Day, slated for Feb. 13.
International Condom Day seeks to promote the use of condoms as a means of preventing unwanted pregnancies and sexually transmitted infections (STIs).
Condoms are thin rubber covers that a man wears on his penis during sexual intercourse as a contraceptive or as protection against STIs.
The theme is entitled: "Always in Fashion''.
"The foundation will be celebrating the global day on Feb.13 in Anambra, Benue, Cross River, Kogi, Nassarawa and Abuja.
"The activities will help to increase awareness and promote the prevention of HIV and Sexually Transmitted Diseases (STDs), safer sex, preventing HIV and unwanted pregnancies.
"Across the states, AHF will conduct both static and mobile HIV testing and public awareness programmes to provide condom education, while distributing free condoms to encourage safer sexual practices.
"According to UNICEF, the trend of early sexual debut in Nigeria begins at less than 15 years.
"It has also been discovered that for 15 per cent of Nigeria youths, and the practice of multiple sexual partners also increases HIV vulnerability among them,'' Aborisade said.
READ: United Nations unveil Humanitarian Response Plan for North-East
Also, Mr Greg Abiaziem, the acting Country Programme Manager of AHF, said that it was important to arrest the trend of new HIV infection gripping Nigerian youths through the preaching of abstinence.
"It is important to abstain from sex or use condom to prevent STDs, including HIV and unwanted pregnancies.
"It has become important to ensure condom option is made available as preventive measure to youths who cannot abstain from sex as new HIV infections highest among young persons from 15 to 24 years.
"The National Data also suggests that about 4.2 per cent of young persons from 15 to 24 years are living with HIV,'' Abiaziem said.
In his remarks, Mr Terri Ford, the Chief Global Policy, Advocacy and Marketing, said that condom were under attack in the realm of global public health with the government and international agencies slashing funds.
Ford said that this would likely lead to more infections worldwide.
He said that the day would reinvigorate the message that condom gives fun and a fashionable way to protect oneself and partner.
Ford further reinforced the tenet that condom should be made available free to anyone who needs them.
AIDS Healthcare Foundation is the largest non-profit HIV/AIDS organisation in the world that provides medical care to over 855,000 clients in 39 countries.
AHF Nigeria has been operating in the country since 2011 and has its presence in six states.

Load more