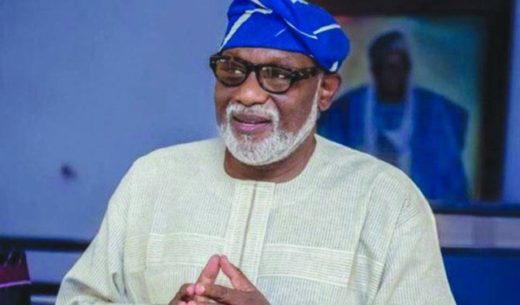 The Ondo State Commissioner for Economic Planning and Budget, Mr Emmanuel Igbasan, says the state's 2018 budget will improve the standard of living of ordinary citizens of the state.
Igbasan said this in an interview with the News Agency of Nigeria (NAN) while speaking on the prospects of the newly signed 2018 appropriation in Akure on Friday.
Gov. Oluwarotimi Akeredolu had on Tuesday signed the N181. 42 billion 2018 appropriation bill into law.
According to the commissioner, N80.92 billion of the budget, representing 46 per cent, was voted for capital expenditure, the highest amount the state has budgeted for projects so far.
Igbasan said the N78.58 billion, representing 43.3 per cent was set aside for recurrent expenditure; the lowest compared with previous budgets.
He noted that the current administration planned to reshape the economy of the state from being civil service driven to a private sector driven economy.
Igbasan said it was for this reason that the state government had signed different MoUs with private sector operators.
"This budget is different in many ways. For the very first time, Ondo State migrated into a multi-year budgeting framework, which requires producing our sector strategy and mid-year expenditure frame work.
"And all these are put in place to ensure there is a policy document that is efficient and can herald the period of development and progress in the state.
"The state government also took a radical departure from the past where a larger percentage of the budget for the year goes into running cost; taking care of civil servants and all others.
"But for this year we see a higher percentage going into developmental programmes, which means we want to improve the economy of the state and put good purchasing power into the hands of our people," he said.
The commissioner said the government prioritised the welfare of the workers by paying four out of seven months' salary arrears from the previous government.
He said with the benchmark of 45 dollars per barrel for crude oil, the budget was feasible as the price of oil had risen to 75dollars per barrel.

Load more