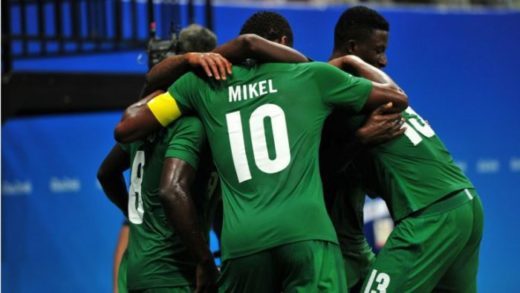 FIFA on Friday confirmed the list of Team Base Camps (TBCs) for the 32 teams which will participate in the 2018 World Cup finals scheduled for June 14 to July 15.
The list has it that Nigeria's Super Eagles will camp at Essentuki, a city in Stavropol Krai, Russia.
The TBCs which will be the teams' headquarters during the tournament will include a hotel and training site located a short distance from each other.
They will also be approximately an hour's drive from an airport capable of landing medium-sized aircraft.
A total of 123 visits were made by the various team delegations to the proposed TBCs during the selection process.
During the group stage of the competition, all teams will stay and train between matches in their TBC and travel from there to the host city of their respective match.
READ: BBNaija `Double Wahala' viewers launch Prayers on Twitter to save Tobi
A Venue Specific Team Hotel (VSTH) would be provided and the teams would have the opportunity to train in a Venue Specific Training Site (VSTS).
In principle, all teams should stay in the VSTH the nights before and after the match in question.
Following the group stage, the teams that advance to the next rounds will have the option to remain using their TBCs or move from host city to host city.
This is dependent on where their matches take place however.
"As from five days before the respective team's first match in the tournament, with the sole exception of official training sessions in a stadium, each team should only use the official training sites allocated to it for training sessions or preparation matches,'' FIFA said in the report.
All teams are expected to arrive in the host country at least five days before their first match.

Load more