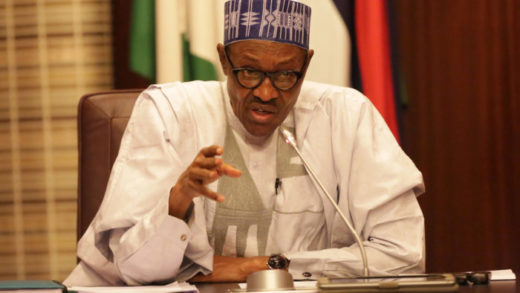 The Elders Advisory Council of the All Progressives Congress (APC) in Plateau, has endorsed President Muhammadu Buhari for a fresh mandate in 2019.
The elders also endorsed Gov. Simon Lalong for re-election "as a reward for his outstanding performance, particularly the efforts toward completing all projects he inherited from predecessors".
Capt. Joseph Din (rtd), Chairman of the Council, while briefing newsmen on Friday in Jos, said that Buhari had excelled in the fight against endemic corruption that had almost crippled the country over the years.
"When Buhari came to power in May 2015, he promised to tackle insecurity, poverty, corruption, epileptic power supply, and give special attention to agriculture.
"The President has achieved a lot in these areas, particularly in the fight against corruption.
"He has recorded massive success in that area which has attracted recognition and commendation all over the world.
"Not long ago, the African Union appointed him as chairman of the fight against corruption in Africa. We view this as a good testimony to the success of the anti-corruption war," he said.
Din said that Buhari had also achieved much in the area of security, considering the fact that insurgents had captured 13 local governments in the North-East when he assumed office.
"Even here on the Plateau, we were faced with a lot of security concerns, but our armed forces have tackled all insurgents and restored peace to our state, and also reclaimed the areas captured in the NorthEast," he said.
READ: Salvador, Agbaje other PDP bigwigs plot to dislodge APC in 2019
Din also commended Buhari for ordering security operatives to fish out perpetrators of the persistent attacks on rural communities in the North-Central States.
On Lalong, the elders said that he institutionalized peace building and reconciliation via dialogue and the establishment of a peace building agency in the state.
"But, above everything, we are particularly impressed with his insistence on completing projects he inherited.
"Instead of abandoning the projects and embarking on fresh ones, he opted to complete them so that the Plateau people will benefit from the resources already sunk there. This is commendable and worthy of emulation," he said.
Din also commended Lalong's investments in the education sector, especially in the Plateau State University, Bokkos.
"Such efforts have ensured the accreditation of all courses at the university, making it possible for it to hold its first convocation since it was established about 13 years ago," he said.

Load more