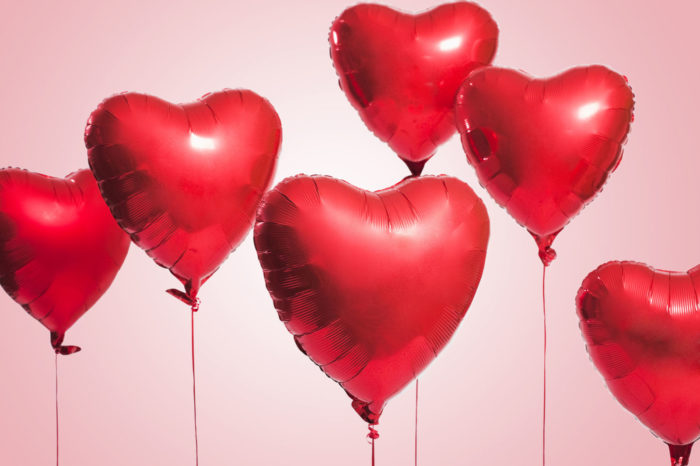 A new research carried out has revealed that 83 percent of Nigerians celebrate Valentine's Day.
The research undertaken by Picodi surveyed over 5,600 people from 32 different countries, including Europe, Asia, Africa, South and North America.
According to the research, Nigerians tend to enjoy Valentine's Day, as four-fifth of them attested to this, which represents 83 percent. The other 17% refuse any form of celebration.
The report reveals that there is good news for all the restaurants, cinemas or gift shop owners, as well as jewellery stores, as precisely one third of male Nigerians will offer their soulmates a romantic date in the restaurant, while 33% of men is going to choose jewellery and perfumes and slightly more than a quarter (28%) prefer clothing.
Interestingly, the research reveals that most women will decide for a more personalized approach, as perfumes (40%) or clothing (30%) are among top female choices.
But what about the expectation itself? Which gifts would really win Nigerians' hearts? The report asserts that perfumes are hands down the most preferable option both for male (53%) and female (50%), according to the respondents.
The research also disclosed that women preferred more romantic approach—underwear/lingerie (40%), travel/trip out of town (40%) or simply jewellery (40%).
More so, Nigerian men should avoid giving their beloved girlfriend cash, as 30% of women hate such gifts,  while they neither prefer sex toys nor a date in a restaurant (20% of women think that's a terrible idea for a gift).
Commonly singles are the most sceptical when it comes to Valentine's Day. Although, when it comes to Nigerians staying in relationships, the study shows that 15% of men and 11% of women admitted to totally ignore Valentine's Day.
According to estimations, over a billion of cards is being sent on Valentine's Day, just a smidgen less that during Christmas time. Beginning of February is also quite hot period for shop owners. As Picodi internal data shows a pre-Valentine's period is characterised by an average 37% surge in demand on "Jewellery" category, 38% on "Cosmetics & Perfumes" and 45% on "Adult".
How much money is being spent on Valentine's Day? The survey suggests that average Nigerians spend N11,500 on their gifts. Curiously, women spend on average 9% more money.
When making worldwide comparisons, Hong Kongers declare the highest amount they are willing to spend on Valentine's Day gifts (USD185), closely followed by people from China (USD155) and the USA (USD147). Nigerians are not generous with an average of USD31 prepared for the gifts—that is 31st place out of 32 countries.
In almost every surveyed country—except Turkey, Vietnam and Nigeria—men try to impress women by spending more. Even though some researchers point out that a significant part of female population does not enjoy flowers, a nice bouquet is still 5th most popular Valentine's Day gift in the world. Being sceptical or not, chocolate and perfume makers, restaurant and cinema owners are on top of the world during the first half of February.

Load more