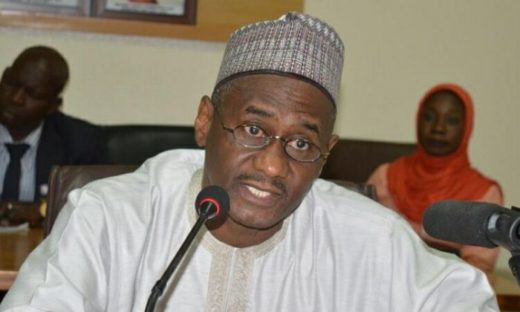 The National Secretary, KOWA Party, Mr Mark Adebayo, has called on President Muhammadu Buhari to delay the reinstatement of Prof. Usman Yusuf, the embattled Executive Secretary of National Health Insurance Scheme (NHIS).
Adebayo, who made the call at a news conference in Lagos, said that reinstating the NHIS executive secretary before investigations ended would be an abuse of due process.
Yusuf was suspended for three months in June 2017 by Prof. Isaac Adewole, the Minister of Health, following allegations of gross misconduct and misappropriation of NHIS funds.
Adewole had set up a committee to probe the NHIS boss.
He said the committee found Yusuf culpable in the discharge of his responsibilities.
At the end of the three months, the minister said that while the report of the committee had been forwarded to the president, Yusuf's suspension had been extended "pending the decision of Mr President''.
Yusuf was, however, reinstated by the Federal Government on Feb. 6.
"There have been many instances of abuse of due process by the Presidency.
"A recent example is the case of the suspended executive secretary of the NHIS, Mr Usman Yusuf, who has just been recalled to office by the president in spite of the barrage of allegations against him while he was the agency's boss.
"Let it be on record that the suspension of Yusuf was the outcome of a ministerial committee set up to probe his headship of the agency.
"The facts as laid bare are that the committee recommended his suspension, so as to thoroughly probe alleged deals that run contrary to extant financial guidelines.
"The revelations are too gruesome and cannot be ignored.
"If President Buhari must recover a little bit of his anti-corruption stance, we call for the immediate sack of the recalled NHIS executive secretary and his immediate handover to anti-graft agencies for proper prosecution,'' Adebayo said.
The KOWA scribe urged the APC-led administration to take the issues of corruption and insecurity seriously as they were the monsters challenging the nation, Victor Terhemba, the Acting Director of KOWA said.
Terhemba said that addressing the issues would be proof that the government was transparent in its anti-corruption agenda.

Load more