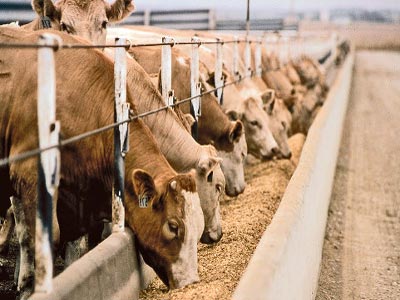 The Niger Government said that it has so far vaccinated 112, 000 livestock in the state to protect them against various killer diseases.
Dr Jonathan Wasa, the Permanent Secretary in the state Ministry of Livestock and Fishery made this known in Minna on Friday in an interview with the News Agency of Nigeria (NAN).
"The vaccination of animals is ongoing across Niger State, our Area Officers are in the villages and we are getting good feedback.
"So far, we have vaccinated 112, 000 animals, including cattle, goats and sheep,'' he said.
Wasa said that the current government revived vaccination of livestock which stopped since 2015 to ensure that healthy animals and birds were reared and consumed in the state.
He said that the exercise which was inaugurated on Jan. 18, involved vaccination of cattle, goats, sheep, dogs, cats and birds (poultry).
The permanent secretary said that at the end of the exercise, total figure of animals and birds vaccinated would be made public.
Dr Nma Sani, Director Veterinary Services in the ministry said the state had about two million cattle, adding that the exercise was targeting 500, 000.
Sani put the estimated population of goats and sheep in the state at 2.3 million and 2.1 million, respectively.
He listed some of the vaccines administered to the animals and birds as Contagious Bovine Pleuropneumonia (CBPP), Peste de Petit Ruminantes (PPR) fowl pox and New Castle Disease Vaccine (NCD) for poultry.

Load more