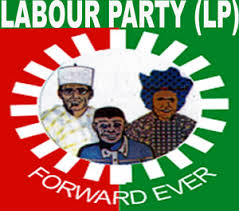 Adejoke Adeleye/Abeokuta
The newly elected Chairman of Labour Party of Nigeria, Comrade Abayomi Arabambi has declared that there is no godfatherism in the party.
In his speech after his election, Arabambi said the party belongs to nobody and nobody can impose an aspirant in a political position.
"There is no Godfatherlism in Labour Party. It's a party of families and each family has the power to control and impose their persons. Nobody is controlling anybody," he stated.
Arabambi appealed to the members to make sure they all have their Permanent Voters Card in order to be able to exercise their rights.
He accused the Muhammadu Buhari administration of sleeping on duty adding that the only thing it does is to destroy citizens buildings to construct roads.
Barrister Akinlagbe Oyelekan, the Legal Adviser of the party who represented the National Chairman Abdulsalam Abdulkareem, said: "We don't want hoodlums in the party. The Labour Party is a decent party, it was established for the family not just for one person so there should be unity.
Oyelekan also debunked reports of crisis in the party at the national level, stressing that there was nothing of such. "It's a big lie, members should ignore such rumours."
He also encouraged the people to contest for any post of their choice, adding that there is no form fee for any position in the party.

Load more