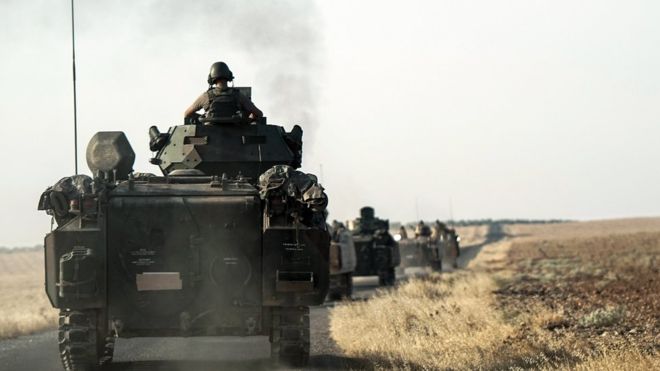 Turkey has resumed airstrikes on the north-western Syrian-Kurdish enclave Afrin, following a hiatus of several days.
The military announced strikes against 19 targets in Afrin overnight to Friday, as the Turkish offensive closes its third week.
Report says Turkey considers the dominant Kurdish party in Afrin to be a terrorist organisation.
The pro-Kurdish Firat news agency published videos alleging some of the strikes hit residential areas, causing one civilian injury.
Turkey has said it does not target civilians.
Turkish airstrikes stopped early this week, adding that over the weekend, a Russian pilot was killed when Syrian rebels downed his plane.
A wave of Russian and Syrian government airstrikes against rebel-held areas followed.
The U.S. on Thursday announced its warplanes struck Syrian government forces in the Far East, saying the Syrian forces attacked Washington's Kurdish allies, while dozens were reportedly killed.

Load more