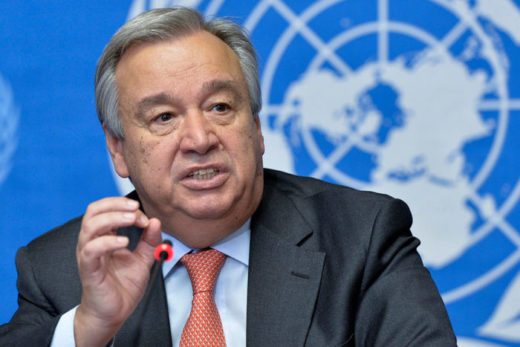 UN Secretary-General Antonio Guterres on Friday praised Olympic values after a meeting with International Olympic Committee (IOC) president Thomas Bach ahead of Friday's Pyeongchang Winter Games opening ceremony.
The IOC played a part in getting North Korean athletes to the Games in South Korea in spite of months of tensions in the region over the North's nuclear and missile testing programme.
Guterres stressed that the message of peace goes beyond the Korean peninsula.
"Obviously in the present context there is a lot of attention for the message of peace in relation to the Korean peninsula.
"I want to say very clearly that the Olympic message of peace is not local, it's universal.
"It is valid everywhere where we struggle to try to address the very many conflicts we are facing.
"The Olympic spirit is the most important symbol of peace in today's world, a world in which unfortunately we see so many conflicts and victims,'' Guterres said.
According to him, Olympic spirit allows people to be together from all over the world to respect each other, those are the basic elements for peace.
Bach said he welcomed Guterres' remark that "the Olympic spirit is the true symbol of peace in the world.
"In this spirit we are enjoying an excellent cooperation together in many areas.
"It is our ambition to contribute to the realization of the values we share which is to make the world a better and more peaceful place,'' Basch said.
The IOC has observer status at the UN and the two sides have also started a direct partnership in several areas including refugees, gender equality and sustainability.
The UN general assembly also regularly passes an Olympic Truce for the duration of Olympics, and an Olympic refugee team competed at the 2016 Games.

Load more