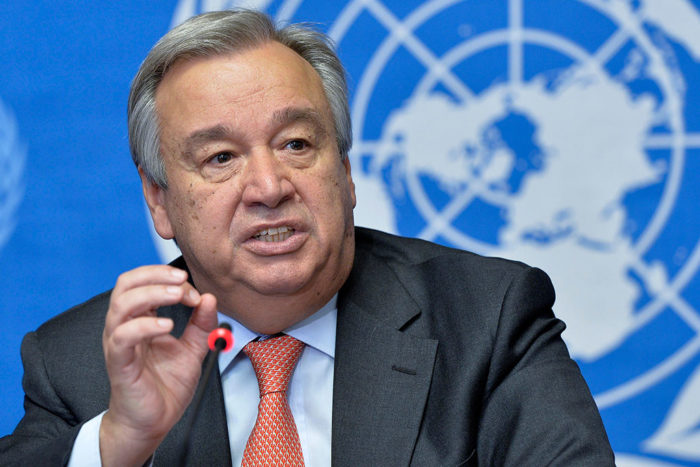 UN Secretary-General Antonio Guterres has decried the implications of illicit activities against Africa, saying it is more than the international aid flow into the continent.
Guterres said at the inaugural Global Engagement and Empowerment Forum on Sustainable Development at Yonsei University in Seoul that the situation was against the rapid development if the continent.
The UN chief urged the international community to strengthen their fight against tax evasion, money laundering, and illicit flows of capital.
"For instance, in Africa, these illicit activities account for more than total Official Development Aid that flows into the continent, Guterres said.
He cautioned against rising inequality across the globe and said that this feeling of being "left behind" undermined the confidence of people, communities and regions, in governments as well as international organisations like the UN.
The UN scribe also told the audience that this undermining of trust ultimately results in increased instability.
The UN chief also said the Sustainable Development Goals (SDGs) must be a blueprint for fair globalisation.
He highlighted the importance of engagement and empowerment to transform the global goals into benefits for all people worldwide.
He said climate change, rapid population growth, unplanned urbanisation, large scale movement of people, food insecurity and water scarcity also contributed to further threats to global security.
"This means that we need enormous efforts, engagement and empowerment to make the blueprint of the SDGs, the tools with which we are able to reach a fair globalisation," he said.
Guterres also highlighted that financing was critical to ensure that there were sufficient resources to implement the sustainable development agenda.
Further, in the implementation of the SDGs, he urged everyone to not only respond to the problems of the past but also respond to the problems of the future.
The UN chief called on all actors to create conditions for these transformations to be absorbed by the society to enable people to adapt to new scenarios.
"It is critical that everyone joins into these discourses to ensure that we can translate all these new tools into tools that work for the improvement of humankind, Guterres said.

Load more