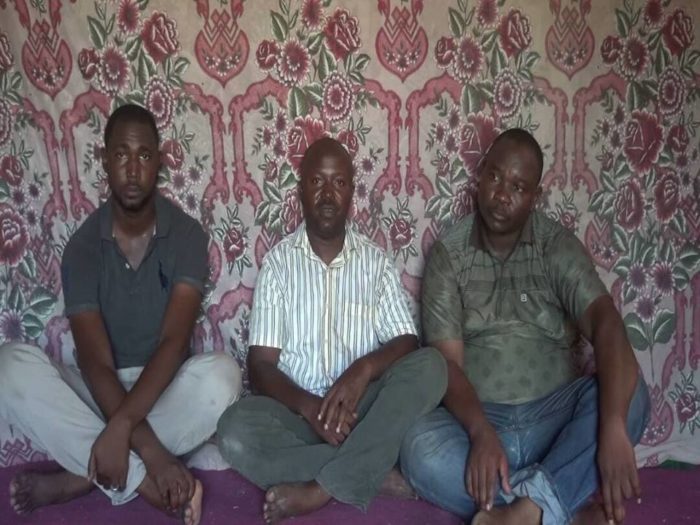 Three lecturers of the University of Maiduguri, UNIMAID, and 10 wives of police officers have been released by Boko Haram terrorists after negotiation.
The Department of State Services, DSS briefed President Muhammadu Buhari on the release, through negotiations of the lecturers and 10 women on Saturday.
Senior Special Assistant to the President on Media and Publicity, Garba Shehu, in a statement on Saturday said their release followed a series of negotiations as directed by President Buhari and was facilitated by the International Committee of the Red Cross, ICRC.
"According to the brief given by the DSS, all 13 rescued persons are in the custody of the service and are on their way to Abuja with the assistance of the Nigerian Army and the Air Force.
"In expectation of their being brought to the DSS headquarters, a team of doctors and psychologists has been placed on standby. The rescued persons may be presented to the President and thereafter released to their families, if there are no issues of security or medical concerns.
"The President, who got step by step progress reports on the lengthy negotiations while they took place, received the good news with a lot of happiness. He commended all those who in one way or the other helped in making the release possible," he said.
According to Shehu, the president urged the DSS and the Nigerian Army to intensify efforts to bring home the remaining Chibok Girls still in the custody of the terrorists.
He said the Director-General, Malam Lawal Daura, assured the President that they were working hard to bring home the remaining girls and, as soon as possible, bring the Chibok Girls saga to an end.

Load more