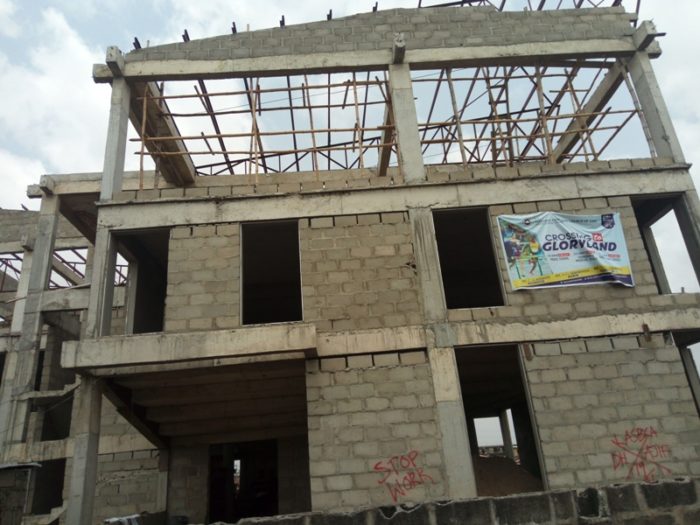 By Kazeem Ugbodaga
Officials of the Lagos State Building Control Agency, LASBCA, have sealed the zonal headquarters of the Redeemed Christian Church of God, RCCG under construction in Ajegunle, a hotel in Ikeja and six other buildings over illegal development of structures and for breaking government seal.
Over 11 people found working on site when LASBCA officials visited were arrested and arraigned at the Mobile Court, which sat in Ebute Meta area of Lagos at the weekend and sent to jail for not being able to perfect their bail conditions.
The operation was led by the General Manager, LASBCA, Engr. Olalekan Shodeinde. Officials of the Lagos State Task Force were on ground to provide security and arrest culprits during the enforcement exercise on Saturday.
The RCCG, a massive three-storey structure, being developed on Old Ojo Road in Ajegunle was said to have broken government's seal on several occasion after it was served stop work notice and sealed.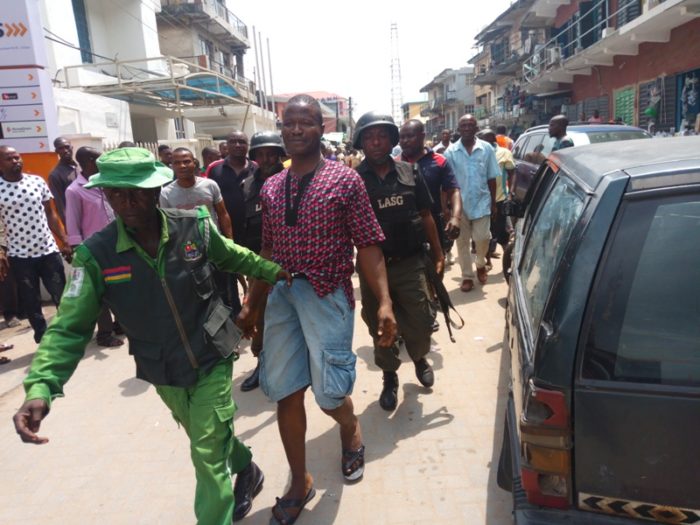 Seven labourers found working on the structure were arrested and put in the Black Maria, while about four other buildings on Old Ojo Road were sealed for the same offence and labourers found on site were arrested.
An illegal shopping centre being developed in Ajeromi was also sealed. The developer was already erecting a third floor illegally without approval when LASBCA officials came and sealed up the building.
It was gathered that the structure had been sealed several times, with the shop owners breaking government seals, while two people were arrested in the process.
An illegal shopping plaza being erected at Boundary area of Ajegunle was sealed while a three-storey building and adjoining one by the same developer in the same compound were sealed at Chidi Street, Awodi-Ora in Ajegunle.
De-Golden Guest Hotel on Opebi area of Ikeja was also sealed as the developer converted a residential apartment to a hotel without getting government approval for the conversion.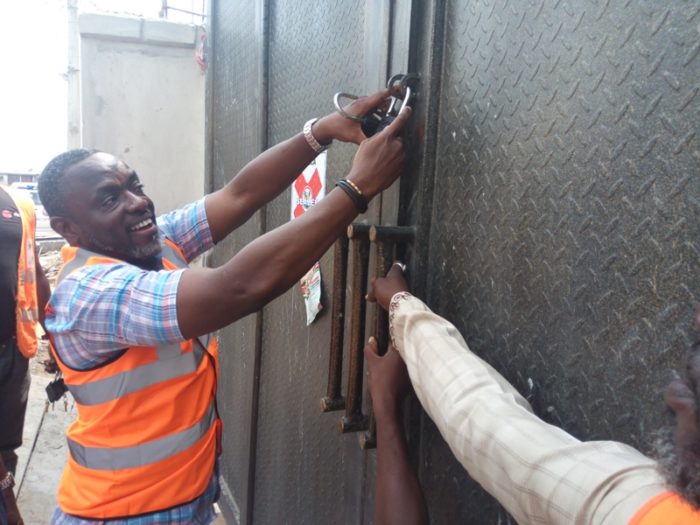 LASBCA GM, Shodeinde told newsmen that all properties sealed had been sealed up to four times in the past, but that their owners always break government's seal to continue their illegal development.
He said the RCCG had been sealed several times, but that the church removed the seal to pave way for its illegal development, likewise other affected buildings, many people had been ignoring LASBCA seal order, but added that this year would be different as anyone caught would be prosecuted.
"This year, we will come hard on defaulters who remove our seals. We will prosecute anybody found on site. Once a building contravenes, anybody found on it will be arrested and prosecuted. To unseal a sealed site is a criminal offence and the penalty is N500,000," he said.
Shodeinde said the mobile court was brought along during the enforcement so that culprits would be tried immediately and punished for their offences, saying that it was no longer going to be business as usual.
On why government sealed De-Golden Guest Hotel, the General Manager said the structure was formerly a residential apartment, saying that the owner of the property at one time began renovating the house without permit, which led to its being sealed earlier.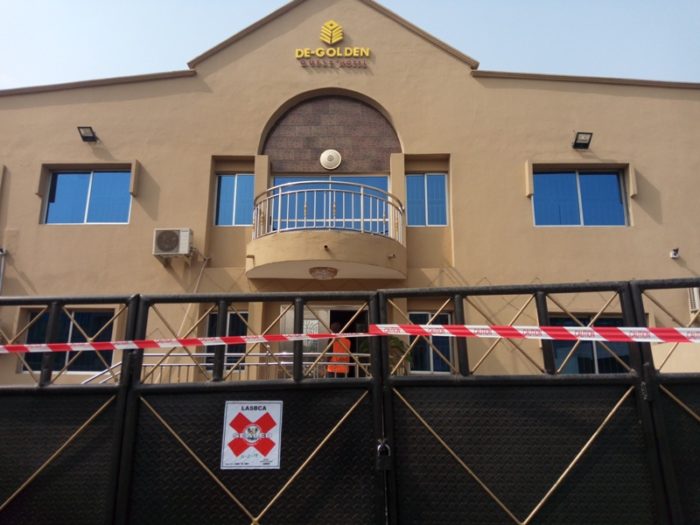 Shodeinde explained that the owner broke the seal and continued renovation, but later paid for the renovation permit.
"To our surprise, when we came, we saw a hotel, the structure has been converted to a hotel without government approval. We sealed the property, but the owner unsealed it again. That is why we are shutting it down now for illegal conversion," he said.
However, those arrested during the operation were arraigned at the Mobile Court. They all pleaded not guilty and were granted bail in various sums. Since they could not perfect their bail conditions, they were taken to prison as their cases had been adjourned to 12 February for commencement of trial.

Load more