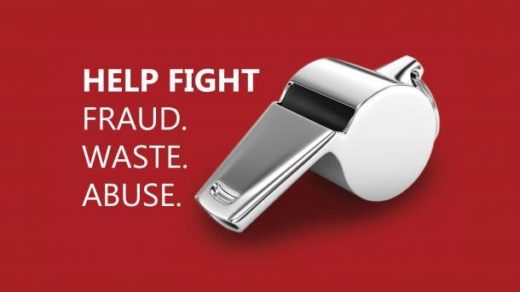 Mr Chido Onumah, Coordinator, African Centre for Media and Information Literacy (AFRICMIL),  has called on Nigerians to shun incentives attached to whistle blowing and be patriotic to strengthen the fight against corruption.
Onumah made the call in an interview with newsmen on Monday in Abuja, stating that reporting corrupt practices is a service to the nation.
He said that the whistle blowing policy of the Federal Government was one of the most effective additions to the fight against corruption in recent times.
" We think that the whistle blowing policy is one of the most effective additions to the fight against corruption because at the end of the day, it's Nigerians who feel the impact of the corruption.
" The reward system is a great idea but people should see beyond the incentive and do the needful, if the health sector works, it works for everybody, if the roads are good it is good for everybody.
"If the education system is good it is good for everybody, it is something we have to see from a patriotic point of view.
"Whoever is blowing the whistle within their environment or workplace is actually doing a patriotic duty for the service of the country.''
Onumah added that his organisation's "Corruption Anonymous" Programme plans to strengthen the whistle blowing policy by ensuring that the safety of a whistle blower is guaranteed.
He explained that the anti-corruption war needed the collective input of citizens to succeed because they are the ones who know the corrupt individuals in their environments.
READ: Catholic Bishop urges more campaign against human trafficking
"We are working on this whistle blowing project, in terms of fine tuning the policy and also making a law that protects whistle blowers, people are keys to the survival of the whistle blower policy.
" And at the same time they have to be protected by the government, because if they feel that the government cannot protect them by putting their jobs and lives at risk, they won't be willing to do anything.
" The government must recognise the role of individuals in this fight and on the second hand the government must make efforts to protect individuals when they come out to give information, tips or blow the whistle.''
According to him, for the policy to succeed, the government must build the confidence of citizens by ensuring that the information and tips given is put into good use and culprits face the law.
He noted that, the Corruption Anonymous programme was not just advocating for people to join the fight against corruption but to sensitise them on the credibility and integrity of the process.
He added that if people lose confidence in the system, there was nothing the anti-corruption agencies could do because it is the citizens that have the information that can ensure corruption is curbed to a large extent.

Load more