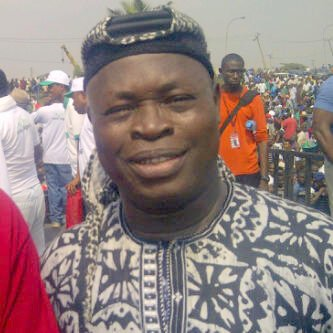 The Muslim Rights Concern (MURIC) on Monday hailed President Muhammadu Buhari's achievements in the war against corruption and in the agricultural sector.
The Director of MURIC, Prof. Ishaq Akintola, in a statement issued in Lagos, noted that the recent recognition of the Economic and Financial Crimes Commission (EFCC) by Interpol as a model in Africa reflected how fiercely the administration was fighting corruption.
According to him, the administration has done a lot to block leakages in the system, and promote transparency in governance.
"Also, Buhari is doing a lot in the area of morality. Corrupt judges are being held accountable for the first time in the nation's history.
"A Judge was sacked some days ago while another was compulsorily retired. An ex-governor was jailed earlier, "he said.
On the economic front, Akintola said the economic diversification efforts of the administration were yielding results with tremendous growth recorded in agriculture and mining.
He explained that the rise of the nation's external reserves from 29 billion dollars to 42 billion dollars, one of the indices of measuring nations' economic development, was also an achievement recorded by the government.
The director added that various infrastructure projects were being executed nationwide by the administration to make life better for Nigerians.
Akintola stressed that the feat was achieved not by accident but through good economic management which also culminated in the rating of Nigeria Stock Exchange, the best globally in 2017.
The MURIC director, therefore, said those accusing the president of incompetence and poor performance, were only being subjective, as the realities on ground proved otherwise.
He said although Buhari was not perfect but all indices showed that the Federal Government was doing its best to make the country better.
"MURIC affirms that Buhari may not be a saint because no human being is perfect, but he is definitely getting Nigeria out of the woods. Things are getting better," he said.
He urged Nigerians to believe in the Nigerian project and give the president the necessary support to succeed.

Load more