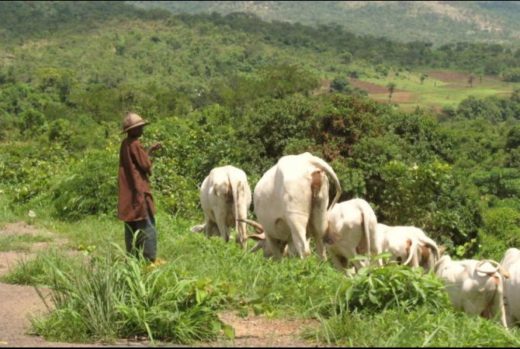 Gov. Umaru Al-Makura of Nasarawa State says government has put machinery in place to reclaim all designated grazing reserves that have been encroached upon in the state.
Al-Makura disclosed this at an expanded state Security Council meeting on Monday in Lafia.
He attributed the incessant clashes between farmers and herders to the encroachment on grazing reserves across the state.
He said there were seven grazing reserves in the state with two of them in Awe and Keana being gazetted which had helped to ease the pressure between farmers and herdsmen over the years.
"These are expanse of land covering tens of kilometres, that if left for activities of herders, all the pressure will not have overwhelmed the available land for farming.
"So, I have directed the ministry of Agriculture to give me the detail maps and planned area for grazing reserves.
"We will work towards recovering the grazing reserves as first step towards finding a lasting solution to the lingering crisis.
"I have been told that substantial part of the two gazetted grazing reserves have been encroached by structures, settlements and farms,'' Al-Makura said.
The governor said over 700 kilometres of grazing route of about 30 meter wide traversed through the state and most of the routes were no longer visible due to encroachment by settlers, farmers and developers.
READ: Oyo approves compulsory health insurance for workers
He  said that government would take stock of the grazing reserves to ensure that farms, structures and settlements encroaching on it were removed in order to reduce the pressure on available land for farming and grazing.
Al-Makura said the skirmishes in the state were repercussion of the crisis in Benue, adding that the governments was  working round the clock to restore peace in the affected communities.
He announced that the Police had sent three additional Mobile units to augment the six units previously deployed.
He added that the operation "cat race'' soon to be launched by the military which would ensure the restoration of peace in the border communities.
The governor decried the panic migration of people from Awe, Keana, Obi and Doma Local Government Areas due to the activities of militants.
He appealed to the people to go back home assuring them that the security reinforcement would ensure their security.

Load more