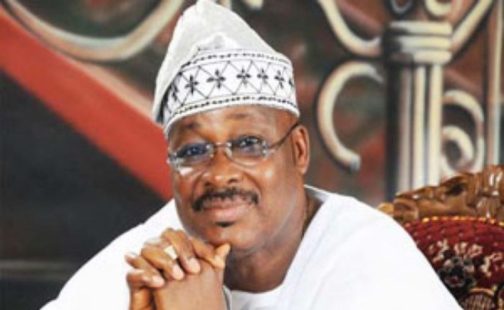 Gbenro Adesina/Ibadan
The Oyo State Executive Council has made the enrollment for its health insurance compulsory for all civil servants.
The Executive Council's decision is in line with the provision of Section 16, Sub Section 1 of the Oyo State Health Insurance Agency (OYSHIA) Law of 2016.
The State Commissioner for Information, Culture and Tourism, Mr. Toye Arulogun disclosed this on Monday, explaining that the compulsory enrollment of all civil and public servants from level 1 to level 12 will be the Standard Plan with N8,000 as premium per annum inclusive of N200 registration /service charge while from Level 13 and above will be on the Standard Plus plan of N13,500 premium per annum.
Arulogun said that the executive council also approved the compulsory enrollment of all students of Oyo State institutions on Students Plan with a subsidized premium of N2,800 per annum.
The government spokesman said that the state government will also demand certificates of health insurance or evidence of same from individuals, groups, companies or institutions that intend to do businesses with Oyo State.
The commissioner stressed that such businesses shall include but not limited to Registration of Hospitals and Allied institutions, schools and allied institutions, premises and companies, vehicles and all forms of procurement and supplies, Renewal of Certificates and licence, application for certificates of occupancy, rents and allied applications.
He said health insurance certificate shall also be part of pre-requisite to access loan or similar funds from Bureau of investment by individuals and cooperatives societies.
"The payable premium by these enrolees, Public and Civil servants in the services of the state and local governments as well as students in the State Tertiary institutions will be directly deducted by the State's Ministry of Finance and other relevant institutions, as the case may be, for direct remittance into the account of the Agency on Monthly basis as stipulated in section 19 (4) and 36 (1) of OYSHIA Law 2016.
He explained that the health insurance scheme is meant to alleviate poverty through significant reduction in "out-of-pocket" expenditure on health by residents of the State and making quality healthcare affordable and accessible to every resident of the state.
The commissioner disclosed that the OYSHIA has taken delivery of medical equipment worth N74,129,800 that will be used at accredited centres, adding that drugs and consumables have also been supplied to 42 OYSHIA accredited public facilities (both Primary Health Centres – PHCs and State/General Hospitals).
Arulogun stated further that 21 private facilities were also accredited to participate in the scheme, saying that there is an on-going renovation of accredited PHCs at no financial cost to the government which demonstrates that health insurance will ultimately reduce government expenditure on health and fast-track the development of health sector.
He said that Caesarian section has been done under the scheme for 15 enrollees without any out of pocket payment, bringing immediate impact to the quest to reduce maternal mortality rate in the state.

Load more