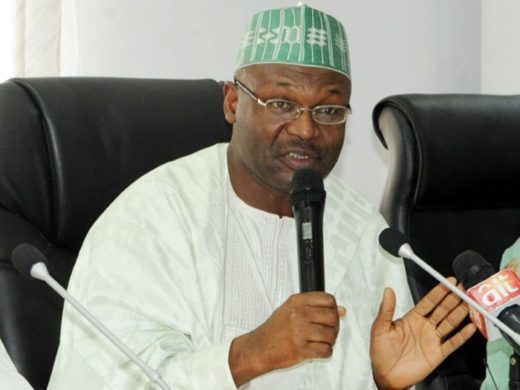 The Independent National Electoral Commission (INEC) is collaborating with the European Centre for Electoral Support (ECES) to review its communication policy ahead of the 2019 general elections.
Prof. Mahmud Yakubu, while declaring open a workshop to review the commission's communication policy on Tuesday in Lagos, said it was necessary as the 2019 elections were drawing close.
"The 2019 election is one year, and two days away and we need to be proactive in reviewing the existing communication policy for that election and beyond.
"Communication is very integral in election management and with the active role of the social media in information dissemination, INEC needs to produce a proactive communication policy," he said.
Yakubu was represented by Mr Solomon Soyebi, a National Commissioner in the commission.
Also speaking, Mr Osaze Uzi, INEC's Director of Voter Education, said that the communication policy needed to be reviewed to improve both internal and external communication.
"The target is to address and improve on both internal and external communication, but external communication is crucial in the face of an active social media environment," he said.
In his remarks, Mr Sam Olumekun, INEC's Resident Electoral Commissioner for Lagos State, said that the existing policy had helped the commission succeed in its mandate in the past.
Olumekun said that changing global trends had necessitated a review of the policy.
"The existing communication policy has in no small measure contributed to the outstanding success of the commission in recent times.
"It is, however, imperative, to continuously review the policy, especially in an ever growing heterogeneous society like ours," he said.
Mr David Le Notre, the Project Director of ECES, said that the objective of the workshop was to produce a new and more effective communication policy for elections in Nigeria.
"The objective of this retreat is to produce a draft document capable of being adopted as a new communication policy.
"This is in line with ECES aim to improve INEC's capacity for internal communication and engagement mechanism with stakeholders,'' he said.
He said that for successful elections, it was crucial to always create the right perception through effective communication, adding that election was based on perception.

Load more