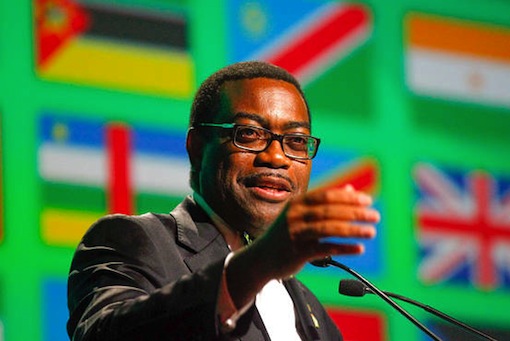 The President, African Development Bank (AfDB), Dr Akinwumi Adesina, said that the Japan International Cooperation Agency (JICA) has signed a 700 million dollar loan agreement with African Development Fund (ADF).
Adesina said this in a statement made available to the News Agency of Nigeria (NAN) on Tuesday in Abuja.
He said the loan was part of Japan's contribution to the ADF's Fourteenth Replenishment (ADF-14).
He added that this was the first JICA loan provided to the ADF.
He said that the loan would provide the ADF with resources to support recipient countries during the ADF-14 period, from Jan. 1, 2017 to Dec. 31, 2019.
The president said that the loan would contribute to economic growth as well as poverty alleviation in Africa's least developed countries.
"Thanks to Japan and its Government for keeping a promise. One often hears about many international pledges of development cooperation remaining unfilled.
"I will like to commend the full accomplishment of Japan's commitments to Africa's development with its 700 million dollars loan, which came on top of 328 million dollars in the form of a grant.
"Japan is a longstanding development partner for Africa, with a significant portion of its aid commitments to the continent channeled through the AfDB Group.
"Japan is the second-largest contributor to the ADF in cumulative terms and it has increased its contributions significantly over time," Adesina said.
READ: U.S. withdrawal from funding UNESCO will adversely affect projects in Nigeria
Mr Tsutomu Iimura, the Chief Representative of JICA, said there was no limit to the potential in the collaboration and synergies between the two institutions.
"JICA's projects and contributions to ADF-14 will bolster the Bank's capacity to carry out its objectives in countries where support is most needed," Iimura said.
The ADF is part of the AfDB Group that provides support primarily to least developed and poor countries in the form of very long term, low interest financing.
JICA provides private sector development support through projects under Enhanced Private Sector Assistance for Africa (EPSA), which the Government of Japan and the AfDB launched as a strategy for support in Africa in July 2005.

Load more