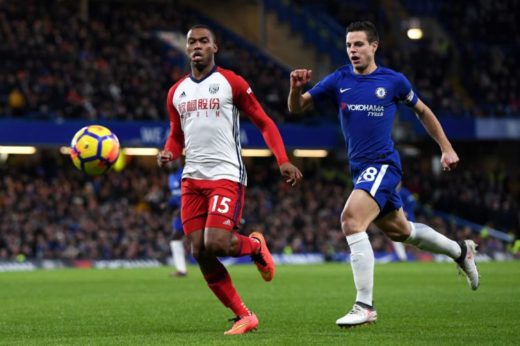 West Bromwich Albion striker Daniel Sturridge is expected to make a quick return from the hamstring injury he sustained in the opening minutes of Monday's 3-0 English Premier League defeat.
The England international, who joined West Brom on loan from Liverpool in January, picked up the knock during his third appearance for the bottom-placed side.
"We need him up and running as it's goals we've struggled with," manager Alan Pardew said after the match they lost to champions Chelsea.
"He felt his hamstring after a 60-metre sprint in the first moments of the game. We'll have to nurse him. He won't play next week but hopefully the week after."
The 28-year-old's injury is a blow for West Brom, who have struggled to find the net throughout the campaign.
West Brom play Southampton in the fifth round of the FA Cup on Saturday followed by a league fixture against Huddersfield Town on Feb. 24.

Load more