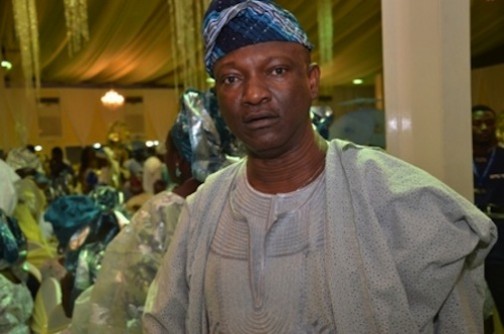 Mr Jimi Agbaje, a former gubernatorial candidate of the Peoples Democratic Party (PDP) in Lagos State in 2017 election, says he has not contemplated quitting the party because most parties lack ideology.
Agbaje made the disclosure in an interview on Tuesday in Lagos while reflecting on his political aspiration.
The one-time contestant for the National Chairman of PDP alluded that there were little differences in the political parties in Nigeria save the name given to them.
"There is no need to cross carpet to other political party, what do I want there? In our country, there is little difference in the political parties that we have.
"You can only cross carpet if you are looking for power, but when you gain the power you are looking for, you will discover that it is not in your own terms.
"The party you defected to will dictate to you what they want, then you are unable to deliver at your own terms.
"Why changing party when you can still fulfil your aspiration where you are and make impact? The real change has thought us to be wiser,'' he said.
Agbaje said that he saw himself as an accomplished politician who can still fulfil the process of good governance which was more satisfactory to him.
"I have always seen myself as a fulfilled politician though I am still driving the process without recourse to many distractions that I have had.
"I can achieve what I want at any day at any time, so, what am I looking for? Political aspiration is about service to the people which is more important.
"If you are resilient and plan better, do things better, with patience, things will get better as days goes by, we can have a better country that is my belief,'' he said.
Agbaje, however, admonished the youth to be selfless in their service to the country, adding that it was the only way they could achieve greatness they were desirous of.
"Youths must realise that the first thing is that reason for going to the politics should be defined. It is very important.
"It should be clear that service to the people should be paramount rather than self and they will find out that when they get to where they are going it will be easier to deliver.
"The youth also need to be patient in their aspirations and not focus too much on money. Money is not everything, and should not also scare them away from politics.
"If they are scared, they will not achieve anything; it is like someone who wants to build a house but considering all that it will take him, he will not want to build; it's same thing with politics,'' he said.

Load more