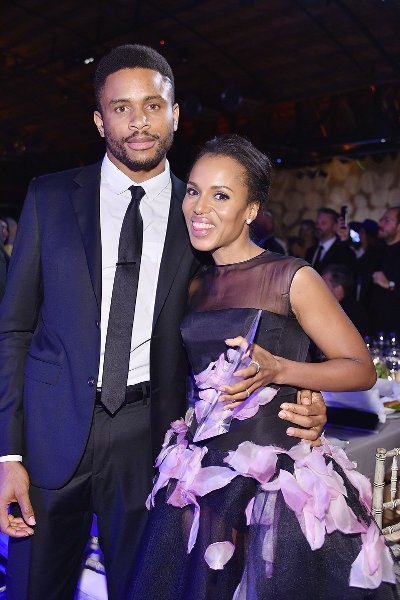 Hollywood actress, Kerry Washington, set social media buzzing recently when she tweeted a goodwill meassge in Igbo to wish Nigerian born American actress Uzor Aduba, a happy birthday.
Currently starring in the hit ABC drama "Scandal," Washington broke barriers by becoming the first African-American woman since 1974 to headline a network TV drama.
She wrote:"@Uzoaduba, Ncheta Ubochi omumu gi. Ekele diri Chineke." (Happy Birthday. Glory be to God.)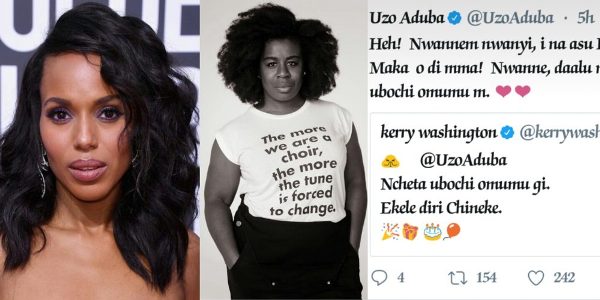 Washington, who is married to Nigerian NFL player, Nnamdi Asomugha and has two children.
Aduba, celebrated her 37th birthday on February 10.
She came under the spotlight for her role as Suzanne 'Crazy Eyes' Warren on the Netflix original series 'Orange is the New Black'.
Some tweeter users have been commending the two actors for their exchange and below are some of the reactions:
The tweet, `The Kerry Washington Igbo' has become one of the most searched item on social platform.
Here are some of the reactions:
@Gladyss tweeted: "Kerry Washington's Igbo is getting better than mine…. I have no excuse."
@nothing_dome wrote: "Damn, let's talk about how @kerrywashington' s written Igbo has far surpassed my own. SMH. Next thing, her jollof rice will come pass my own."
@Ucheperkins tweeted: "Nnamdi Asomugha has taught Kerry Washington my Igbo dialect. He has done well."
@thecelebrallemon tweeted: "At the top of the list of things making us smile today, (a very long list) is this beautiful Igbo exchange between actresses, @kerrywashington and @uzoaduba.

Load more