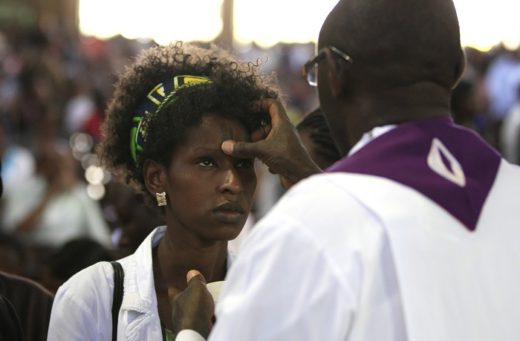 The Christian Association of Nigeria (CAN) has urged Christians to use the lenten period to pray for the stability, peace and socio-economic progress of the country.
Rev. Taiwo Tolulope, Secretary of the Ogun chapter of CAN, made the call in an interview with newsmenin Abeokuta on Wednesday.
Tolulope said that the prayers of thousands of Christians observing Lent would go a long way to ensure a peaceful and prosperous country for all citizens.
''When we join hands together and pray for this country, l strongly belief it would work for the country.
''Lent is a 40-day period of fasting and prayer; it is not about denial of food alone, but avoiding things that are ungodly.''
According to the cleric, fasting is basically to reconstruct humans and make them to live spiritual lives.
READ: Herbal medicine: NAFDAC to sensitise producers on safety in Niger
''As Christians, we need to use this period to pray to God to help our country in every area we are lacking.
''We also need to pray for Nigerian leaders, for God's direction and guidance and also for God's intervention in the insecurity challenges the country is facing.
''Our country's situation is getting worse and insecurity and corruption are eating deeper into the fabric of the society.
''What we need to do is to pray to God because they are spiritual challenges.''
He urged Christians to take advantage of the lenten season to reconcile themselves to God, seek His mercy and forgiveness at all times.
He also advised Christians to fast, pray and worship God in truth and in spirit, so that the nation would know a new prosperity and peaceful co-existence.

Load more