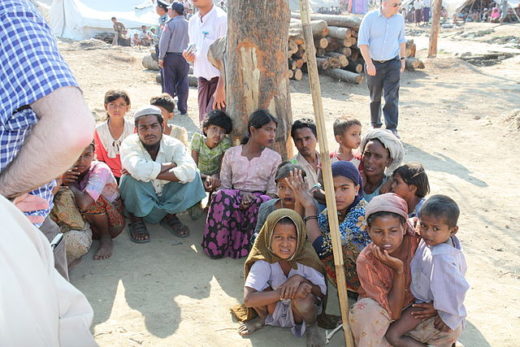 Myanmar has supplied Dhaka with a list of 1,250 Rohingya refugees cleared to return to Rakhine State from Bangladeshi refugee camps under a bilateral agreement between the two nations inked on Jan. 16.
Myanmar's Ambassador to the UN Kyaw Tin told the Security Council : "in an effort to expedite implementation of the repatriation, Myanmar has provided to Bangladesh a list of 500 Hindus and 750 Muslims who have been verified as Myanmar residents to be included in the first batch of repatriation."
Kyaw said the returnees will be received at two reception centers, and will be temporarily accommodated at a camp before permanent resettlement.
The ambassador noted that Myanmar plans to allow 300 refugees to return daily and will re-evaluate the program after three months with the possibility of increasing the daily quota.
No fewer than 700,000 ethnic Rohingya have fled to Bangladesh to escape an offensive by Myanmar troops that was triggered by an August 2017 terrorist attack on police stations by a militant Islamist group.
The offensive has been condemned by the U. S.and other Western nations as "ethnic cleansing."
Most of the refugees are Muslims who resided in Myanmar's northern Rakhine State without citizenship or official recognition by Myanmar's government.

Load more