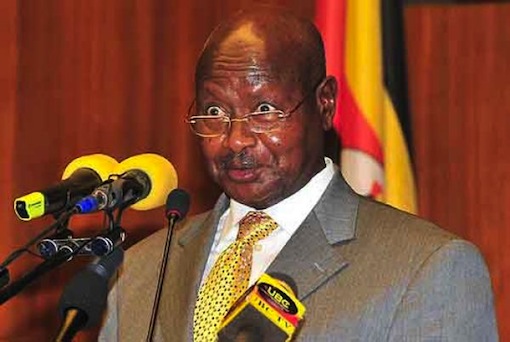 President Yoweri Museveni of Uganda on Wednesday expressed his gratitude to the Chinese government for continuously supporting African countries' pursuit for economic independence.
Museveni said this when he inspected the Liaoshen (Chinese-built) Industrial Park in Kapeeka in Nakaseke District, about 70 km north of Uganda's capital city of Kampala along side with Chinese Ambassador to Uganda, Zheng Zhuqiang.
He said China's support for Africa dated back to the early years following the People's Republic of China.
"The Chinese have been working with us since the anti-colonial struggle. (Late Chairman) Mao Zedong started supporting us even when (China was) still underdeveloped," Museveni said.
He mentioned in particular the Tanzania-Zambia railway China helped build in the 1960s, saying the project broke "the blockade by the South African Whites.''
"Now, China is doing more to support Africa and Uganda in particular. They are working with Africa for mutual prosperity.
"I congratulate them for finishing the year of the chicken and entering the year of the dog," the president said. Friday marks the beginning of the Chinese Lunar New Year.
Covering an area of covering 600 acres (2.4 square km), Liaoshen Industrial Park, is expected to accommodate 80 industries and employ up to 16,000 people by 2025.
Liaoshen Industrial Park covered an area of 600 acres (2.4 square km) and is expected to accommodate 80 industries and employ up to 16,000 people by 2025
Zheng said that Chinese investors would invest about 600 million dollars in the industrial park before it is in full operation.
"At present, there are three factories in operation, namely a fruit processing factory, a maize storage and mill, as well as a ceramics factory," Zheng said.
Uganda received a total of 219 million dollars of foreign direct investment from China by the end of 2017, and a booming number of Chinese-invested industrial parks are expected in the African country, adding to the four of them already in place now.
According to Zheng, the Liaoshen Industrial Park, whose manufacturing operation is expected to begin in March, has already employed 1,000 local workers, with about 90 per cent of the raw material for tiles and other ceramics acquired from Uganda as well.

Load more