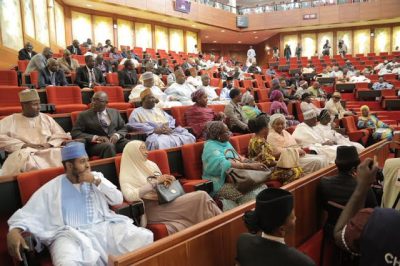 A Bill to amend the Evidence Act to accommodate trends on admissibility of confessional statements rendering illegally obtained evidence inadmissible in courts has passed second reading at House of Representatives.
The Bill, jointly sponsored by Rep. Garba Muhammad (Kaduna-APC) and two other lawmakers, also seeks to give discretion to the courts with regard to certification of electronically-generated documents.
Leading debate on the bill, Muhammad said that when passed, it would provide for admissibility of public documents without the makers of such documents being called as witnesses.
READ: 90% of Nigerians not eligible for NHIS – Executive Secretary
He said that section 17 of the Act will stipulate a time limit on the presumption of validity of judicially noticed customs and other related matters.
Contributing, Rep. Edward Pwajok (Plateau-APC) said that the bill when passed, would restrain the Police from acquiring evidence from a suspect's residence without a search warrant.
He said that the amendment would protect suspects as they were innocent until proven otherwise.
After the contributions, Speaker of the House, Mr Yakubu Dogara, ordered that the bill should be forwarded to the Committee on Justice for further actions.

Load more