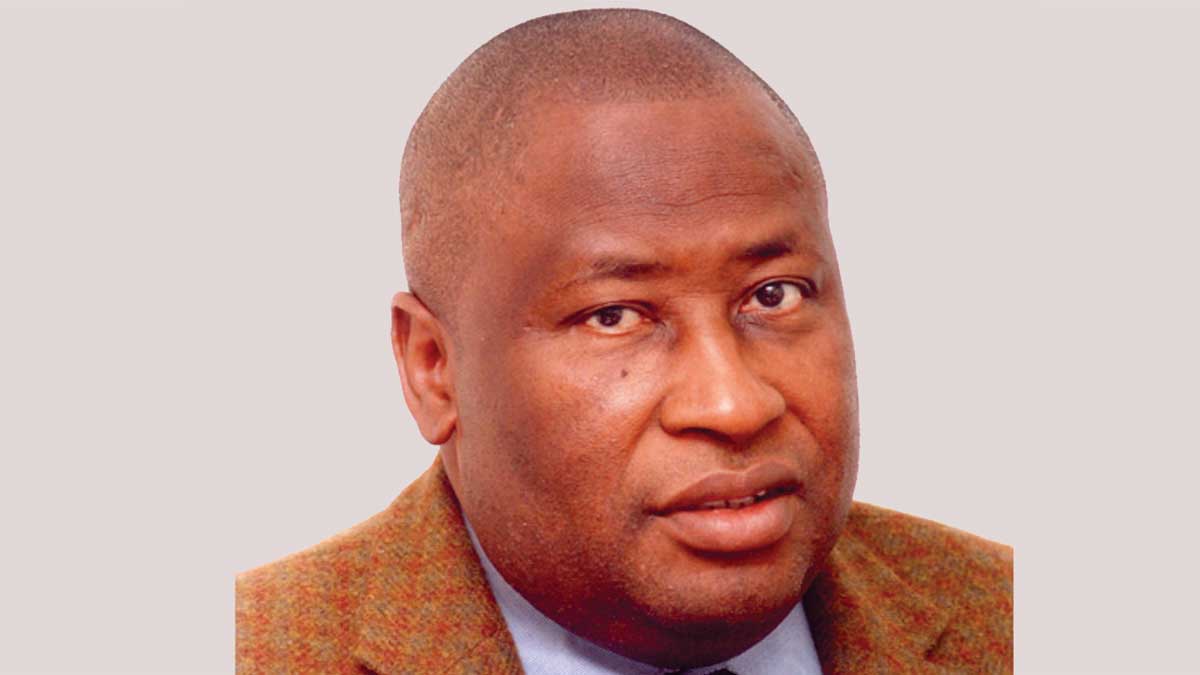 Dr Kabir Usman, the out-going Director-General, Centre for Management Development (CMD), has advised the staff to shun religious sentiment and tribalism, to move the centre-forward.
Usman gave the advice at a farewell interaction with the staff and the handing over ceremony in Abuja.
Usman, whose eight-year tenure at the centre ends on Feb. 15, said no organisation and nation would move forward with negative attitude.
"Tribalism and religious sentiment will take us nowhere. What we will end up having is a country, not a nation because if we are going to be driven by religious sentiment, we are not going to go far.
"I beg you to think about these as from today; we are all united, we are all one, we are created by God,'' said Usman.
The out-going director-general reflected on the eight years he spent at the centre, while he thanked God and appreciated the staff.
Usman said he met some many challenges when he assumed duty but he was able to achieve a lot in spite of the challenges.
"I am so glad to God, out of the eight DGs we had, I am the only one that was able to complete the eight-year tenure in spite of all the challenges.
"You are great staff and I enjoyed working with you and I am very proud of you. You are a group of excellent staff.
"Anywhere we go for training, we are the best so whatever I have achieved it is through your support; you should be proud of yourself,'' Usman said.
He noted that one of his achievements was the purchase of a permanent office for the CMD headquarters.
"When I started, this place was not in existence, we were paying N8 million as rent in a year; I worked hard with my colleagues, got the money through training and bought this place.
"We bought it at N250 million but now it is worth N1.3 billion. These are the kind of things we should talk about.
"We should not talk about our negative experience, not our own challenges; we have to talk about the interest of the centre and interest of the country.
"We are management consultants, we have sent over 100 of you overseas for training; over 300 of you are certified management consultants with a licence to operate for five years.
"We have got relevant knowledge and skill to move this centre and country to a greater height,'' an elated Usman told the gathering.
Usman, however, urged the staff to further develop themselves and embrace mentoring, saying "you need to develop your skill and move on a better height.
"I want you to have unity of purpose; work as a team; please I am begging you and I am urging you work together as a team.
"I am saying to you, plan; failing to plan is planning to fail because if we don't have discipline and respect for one another, certainly we are not going to go far."
Usman urged the staff to support and respect Mr Bitrus Chonoko, the in-coming acting Director-General to move the centre to greater heights.
Responding, Chonoko, Director of Administration and Human Resources, commended Usman for his leadership skills and achievements.
"For the past eight years, we have worked closely under the administration of Dr Kabo Usman.
"We have learnt from him in spite of the turbulence we have gone through in the centre,'' said Chonoko.
He, however, assured the staff that he would add value to the centre, improve their welfare and bring unity to the centre.
CMD, a parastatal agency of the Ministry of Budget and National Planning, was established to drive the vision, plans and training programmes of Federal Government.

Load more