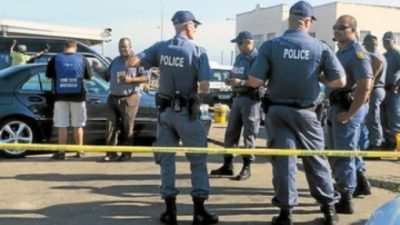 South Africa's elite Hawks police unit has arrested eight people so far in its investigations into high-level influence-peddling centering around the Indian-born Gupta family, wealthy friends of ousted president Jacob Zuma.
According to a statement by the police, two other suspects were still at large in South Africa.
Police said, while another three – two of whom were described as "of Indian nativity" – were outside the country.
Police were asking for assistance in executing the arrest warrants.
Zuma and the three Gupta brothers have denied any wrongdoing.
Hawks spokesman Hangwani Mulaudzi said Tuesday that the raid was part of an investigation into influence-peddling allegations that are also the focus of a judicial inquiry into wider corruption involving the Guptas, dubbed "state capture" in local media.
"We're not playing around in terms of making sure that those who are responsible in the so-called state capture, they take responsibility for it," Mulaudzi said.
He declined to give details of what was seized or if the business premises of the Guptas, whose commercial empire stretches from mining to media, would also be raided.
Under South African law, suspects cannot be named until they appear in court.

Load more