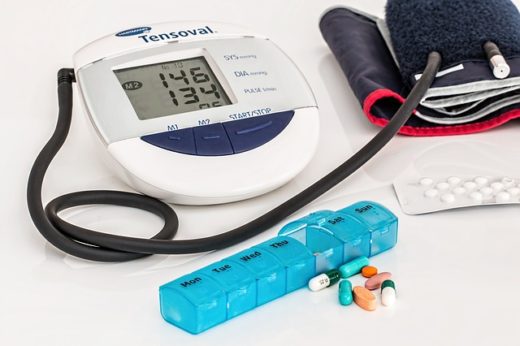 The House of Representatives on Thursday, urged the Federal Ministry of Health and its agencies to include hypertension and related diseases in existing remedial programmes at primary healthcare level.
It said that this would be possible by making the checking and recording of vital signs of all patients compulsory to curtail rising cases of deaths caused by the disease in Nigeria.
The position of the lawmakers was sequel to a motion by Rep. Joseph Edionwele (Edo-PDP) on the "Need to Stem the Tide of Heart Failure-Related Deaths in Nigeria Due to Hypertension."
Moving the motion, Edionwele had expressed concern over increase in sudden deaths resulting from Hypertension and related diseases and the high proportion of the Nigerian populace afflicted by the disease.
He said that one of the primary purposes of government was to ensure the security, health and well-being of its citizens as provided in section 17(3)(c) of the 1999 Constitution.
The lawmaker said that latest medical survey on heart failure and hypertension in Nigeria revealed that hypertension accounted for 44 per cent of sudden deaths or in lesser cases, paralysis of the victims.
He expressed worry that lack of awareness on the silent killer-diseases when not diagnosed and or untreated, was the major cause of heart attack, stroke and related effects on Nigerians.
READ: 90% of Nigerians not eligible for NHIS – Executive Secretary
"The problem which is said to occur in 30-45 per cent of adult population over the age of 40 years in Nigeria is becoming so worrisome that if the trend is not checked on time, it may become endemic.
"Considering the age bracket of persons at risk which constitutes the active population, this is a potential threat to national development, since the greatest resource of any nation is its human resource.
"I am also worried that according to the survey, global mortality due to hypertension is highest in Africa where Nigeria is having a sizeable number.
"This condition is more prevalent in men who most often are the bread winners of their families.
"Patients die due to inability to buy their drugs and in some cases, lack of awareness," he said.
The motion was unanimously adopted by members when it was put to a voice vote by the Speaker, Mr Yakubu Dogara.
The House, therefore, urged the Ministry of Health and the National Orientation Agency to, as a matter of
"national public importance'', carry out sensitization on the awareness of the "silent killer-disease''.
It also mandated the Committees on Healthcare Services; Health Institutions and Information and National Orientation, and Ethics and Values to ensure compliance and report back to the House within eight weeks.

Load more