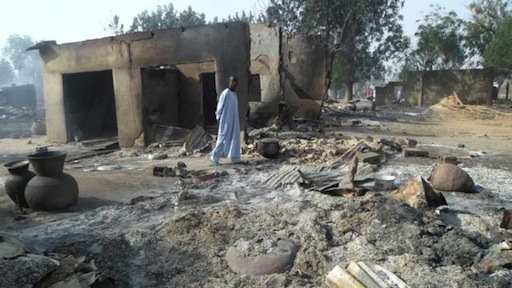 The President, Church of Brethren in Nigeria, Rev. Joel Billi, has appealed to the Federal and State Governments to fast track the reconstruction of places of worship and other structures destroyed by insurgents in North-East.
Billi made the appeal on Thursday in an interview with News Agency of Nigeria (NAN) in Kwarhi headquarters of the Church in Hong Local Government Area of Adamawa.
He observed that most places of worship comprising churches and mosques affected were not attended to even as people in those areas have returned.
"Many returnees whose houses were affected are also waiting for the government's intervention; you can see even the ongoing road reconstruction work in Adamawa is going in a millipede speed,'' Billi said.
The president, who lauded Gov. Kashim Shettima of Borno for rehabilitating some places of worship, urged his other colleagues in the north-east to emulate him.
"Shettima renovated some places of worship including 13 of our Churches in Askira/Uba, Chibok and Hawul Local Government Areas,'' Billi said.
He, however, lauded the Federal Government for its latest successes in the fight against Boko Haram including the rescue of hostages comprising university lecturers and police women.
The cleric called for more of such effort to release all hostages from the terrorists.
"We still have volatile areas with Boko haram in Northern Adamawa and Southern Borno that need more military attention,'' he said.
The cleric, who presided over the just concluded annual convention of the Church, where 112 Pastors were ordained, tasked the new pastors to preach the gospel of peace and love.
He also urged the pastors to always engage in broadening their knowledge to cope with the current challenges of evangelism.
"All contemporary pastors need to be up and doing. We are in a sophisticated world that requires the fear of God and diligent study of the Bible at all times.
"It is our solemn responsibility to update our libraries with modern and relevant books and not to depend on obsolete ones.
"Let us resist the temptations of allowing the pews to grow above the pulpits. If we keep repeating the same sermon time without number, eventually some members will move out to look for a greener pasture,'' he said.

Load more