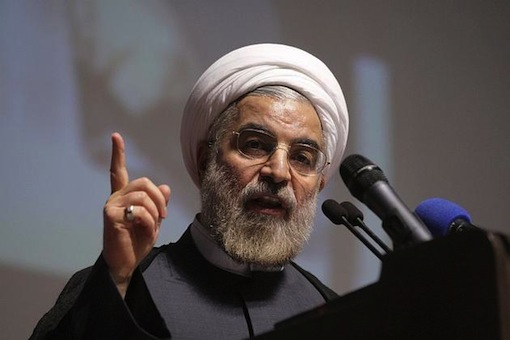 Iran on Thursday accused Israel of being the cause of regional instability, rejecting the charges against Iran for the recent rising tensions.
Iranian Foreign Ministry spokesman Bahram Qasemi said: "it is indeed the occupying and aggressive Zionist regime (of Israel) that has seriously jeopardized the region's security, stability, and peace and must be blamed for that."
He was responding to the German government's stance on Tehran's role in the escalation of tensions with Israel.
Qasemi said the allegations about Iran's role in the recent downing of an Israeli fighter by Syria were "baseless."
The Israeli F-16 fighter crashed on Saturday while carrying out airstrikes against alleged Iranian and Syrian military targets inside Syria, after an Israeli helicopter intercepted an Iranian drone intruding into its space.
He said Iran basically sees no need for rising tensions and conflict in the region.
However, he said Syria has the legal right to defend its territorial integrity and national sovereignty against any aggression.
Qasemi urged the international community to "take a major and big step against the occupation, repeated aggression and destabilising moves of the Zionist regime."

Load more