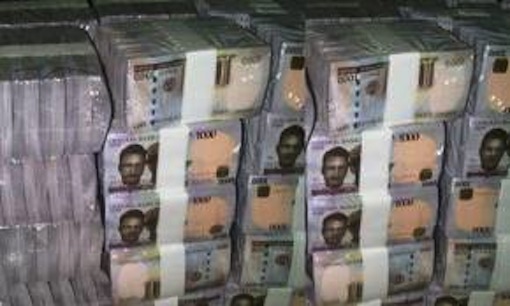 The Police Command in Gombe have arrested one, Abbas Abdullahi, 32, in possession of fake N1,000 currency notes totaling N1 million.
The Police Commissioner in the state, Mr Shina Olukolu, disclosed this while briefing newsmen in Gombe on Thursday.
"The man was arrested with about N1 million fake currency notes and I advise members of the public, market men and women to be careful in the way they deal with customers.
"Before you embark on any transaction, you should cross check the currency and ensure it is genuine," Olukolu said.
READ: Civil servant sentenced to 2 years imprisonment for sodomy
He also called on residents of the state to cooperate with the security agencies to ensure protection of  lives and property.
The suspect, Abbas Abdullahi, said he was a spiritualist and that he hailed from Taraba.
Abdullahi said he obtained the fake currency notes from a friend in Abuja with the intention of using his spiritual powers to change them to genuine ones, but that he could not succeed as luck ran out on him.
He said that he was arrested while trying to buy a cell phone in Gombe.

Load more