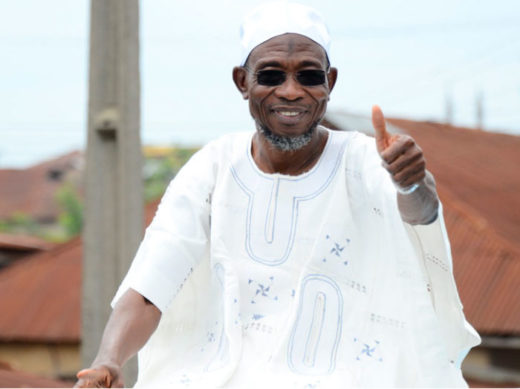 The Osun Government is to spend N22.2 billion for the running of  the office of Gov. Rauf Aregbesola in the 2018 fiscal year, Sen. Mudashiru Husain, the Commissioner for Cabinet Matters,  has said.
Hussain disclosed this while speaking at the 2018 budget defence session at the State House of Assembly on Thursday in Osogbo.
He said the Office of the Governor was made up of 30 bureaus  and agencies, all of which were funded from the state's  budget.
Husain, said N13.9 billion of the amount would be spent on recurrent expenditure, while the balance of  N8.3 billion would be devoted to  capital expenditure.
The commissioner said the proposed spending represented 0.9 percent reduction in the 2017 figure of N22.4 billion.
He said revenue projection and capital receipts for the agencies in 2018 stood at  N4.3 billion as against the 2017 figure of N18.4 billion.
According to the commissioner, the reduction in the proposed revenue was due to restructuring of agencies of government as well as the prevailing economic hardship in the country.
READ: Reps to FG: Prioritise made-in-Nigeria cars
Husain  said that Internally Generated Revenue (IGR) in the state was below expectation, saying there was need for government agencies to be more aggressive in increasing revenue generation for government to finance its projects.
Aregbesola had on Dec. 28, presented the 2018 budget proposal of N173 billion to the House for approval.
Meanwhile, the Head of Service, Mr Gboyega Oyebade, has said that government  released N1 billion for the payment of gratuity to retirees in the state.
The Head of Service, who appeared at the budget defence alongside the Commissioner for Budget, said  retirees who had  completed their documentation would be paid within a week.
He said retirees under the Contributory Pension Scheme would also be issued bond certificates.
In his remarks, Mr Kamil Oyedele, Chairman, House Committee on Finance and Appropriation, said all revenue generating agencies must live up  to their responsibility of improving IGR in the state.
Load more